NSUK Honors CG Audi, Ambassador Omaku, Sen. Akwashiki, and Others at NSUK 7th Convocation Lecture.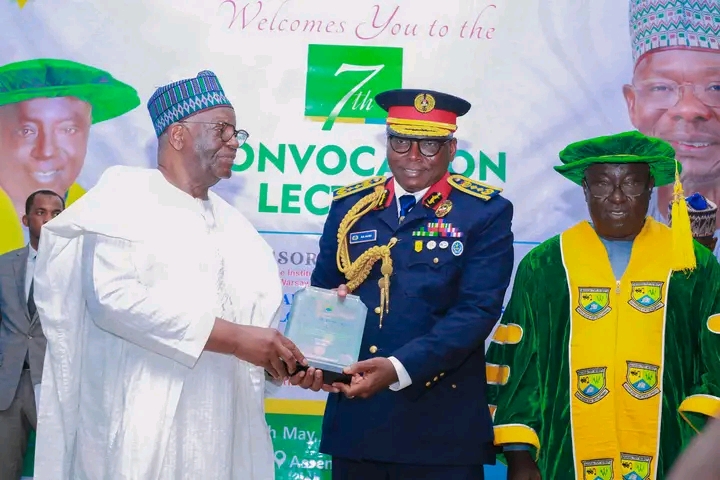 The Nasarawa State University, Keffi, has honored some of its accomplished Alumni and staff who have distinguished themselves in various capacities.
The well attended event which was a major highlight of the 7th Convocation Lecture delivered by Professor Brunon Holyst took place at the Assembly Hall of the University on Friday 26th May 2023.
Among the Awardees for the Distinguished Alumnus Awards are the Nigerian High Commissioner to the Federal Republic of Sierra Leone, His Excellency, Ambassador Henry Omaku, the Commandant-General of the Nigerian Civil Security Defence Corps (NSCDC) Dr. Ahmed Audi mni, OFR, Distinguished Senator Godiya Akwashiki, and the immediate past Minister of State of the FCT, Dr. Ramatu Aliyu.
The Distinguished Alumnus awardees were recognized for their service to humanity and their exceptional interest and indelible contributions to the development of their Alma Matter.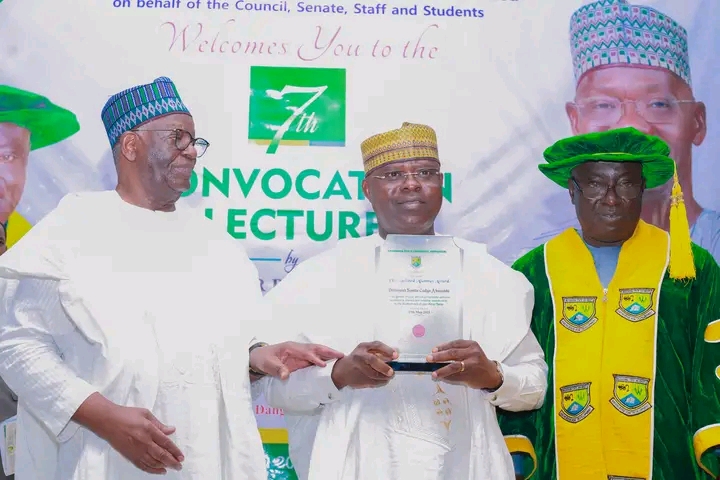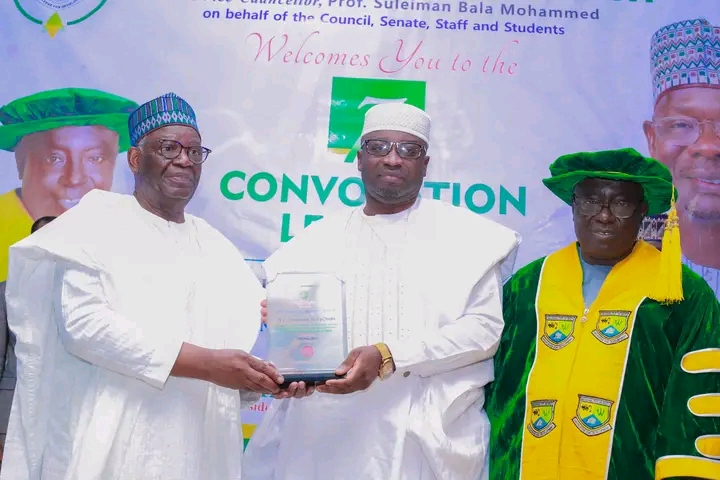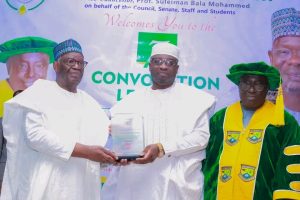 Other awardees are the former Deputy Vice-Chancellor of Administration, Professor Ibrahim Muhammad Haruna, and the former Director of Health of the University Dr. Samson Asaniyan. The duo were recognized as the Most Productive Staff in recognition of the their dedication and hard work which has impacted immensely in the growth and success of the University.
Professor Shuaibu Ibrahim of the Department of Political Science and Yakubu Azamu of the Registry Department were also honored with the Long Service Award of the University in recognition of their dedication to service, unwavering loyalty, hard work, positive attitude, and commitment to Nasarawa State University over the years.
The Deputy Director of Academic Planning Dr. Muhammad Mahmuda Khalifa was also honored with the Researcher Award in recognition of his exceptional work and ground-breaking research publications which have earned him the highest impact factor in the year 2023.
Dignitaries present at the event were the Visitor to the University and the Governor of Nasarawa State Engr. Abdullahi A. Sule, Professor Ibrahim Gambari, and Representative of the Alh Aliko Dangote, Engr. Mansur Ahmed, amongst a host of other Very Important Personalities.
ALSO READ: 8 Types of Contraceptives You Can Use to Prevent Pregnancy