FUHSO VC INSPECTS ONGOING LEGACY PROJECTS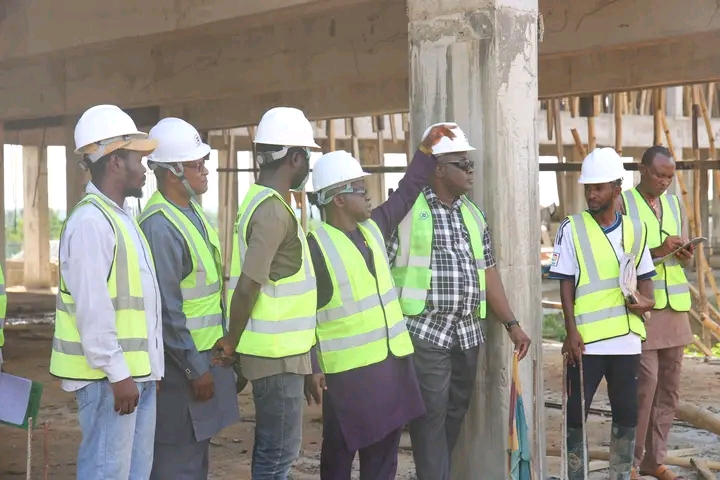 By Sunday Igah
Professor Innocent Ujah, OON, mni, Vice-Chancellor, Federal University of Health Sciences, Otukpo, has again embarked on an inspection tour of ongoing building projects, (legacy projects), at the permanent site of the University at Akwete-Akpa.
The Vice Chancellor was accompanied by the DVC Administration, Professor Ediga Agbo, the University Librarian, Mrs. Kathryn Philip, Director, Institute of Global Health and Health Security, Dr. Emmanuel Odu, Director, Physical Planning, Architect Jonah Akogwu, among others.
At the College of Medicine, (COM), building, currently under construction, which was the first point of call, the University's Chief Executive Officer, (CEO), charged the Site Engineers, Yakubu Garba and Umar Abubakar who were on the ground, to be assiduous, thorough, and purposeful in discharging quality jobs.
Prof Ujah was taken around the gargantuan edifices, and he asked to know the level of the projects; while answering the barrage of probing questions, Engineer Yakubu Garba assured the helmsman that the teething challenges encountered which bordered on environmental factors had been surmounted, adding that the Theatre, Auditorium, and other structures would have assumed a new look before the next meeting scheduled for 13th June, 2023.
Prof Ujah who may aptly be described as a workaholic was so pedantic and thorough to the minutest of details and he insisted on the timeline for the completion of the projects. To this end, Engineer Yakubu Garba assured that in six months' time, the project would have been completed and handed over.
Meanwhile, at the Administration block the VC and his inspection team were conducted around the projects by the duo of Site Engineers Mukhtar Mustapha, and the Site manager, Bala Usman.
The Vice-Chancellor who obviously was happy with the pace of work, charged the Engineers to expedite the pace of work at the same time not sacrificing quality on the altar of speed.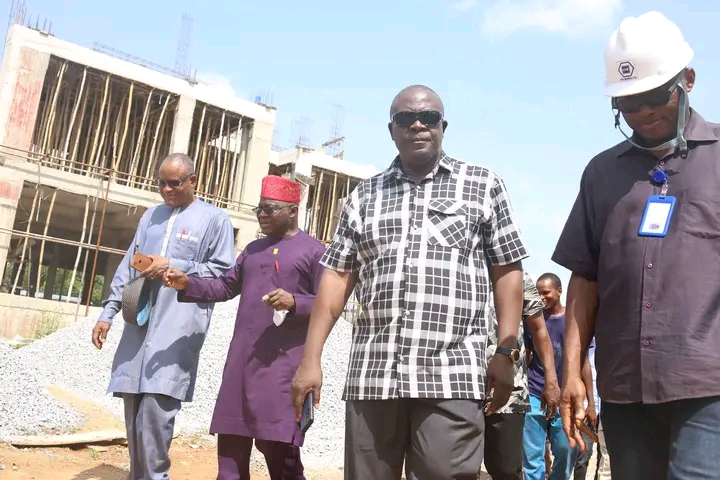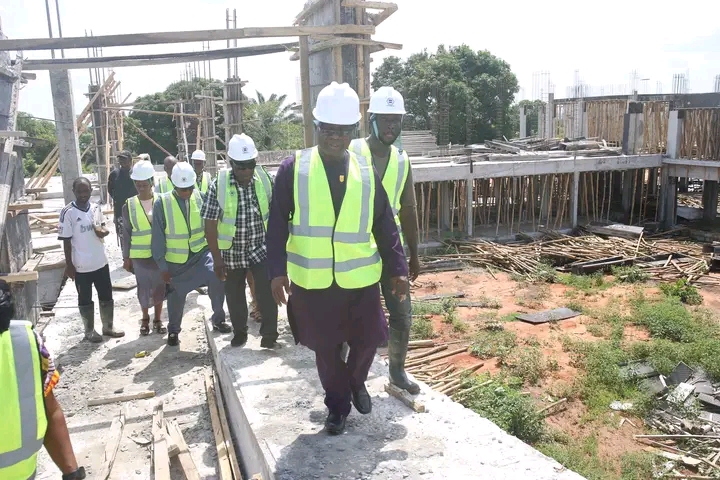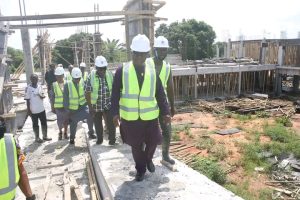 Professor, Ediga Agbo, DVC Administration on his part, expressed satisfaction with the progress of the building constructions, urging the Engineers to make hay while the sun shines.
The tour came to an end on a convivial note and a handshake from the University Boss with words of encouragement to do much more on quality job delivery.
ALSO READ: NBTE Approves 5New Programmes for HAFED POLY KAZAURE