"MIND YOUR BUSINESS" – PROF. ODUSANYA ADVISES PIONEER STUDENTS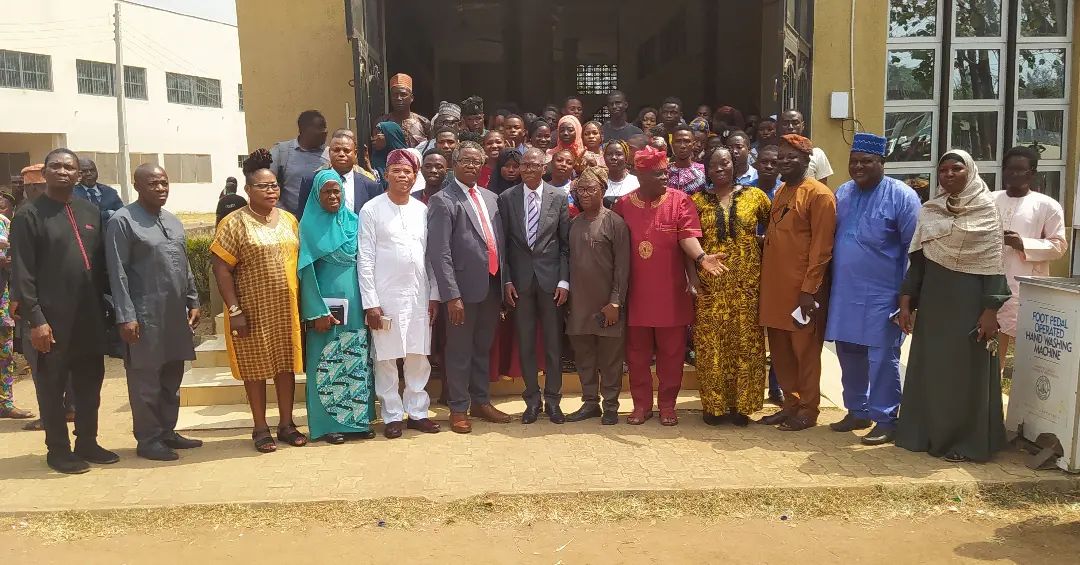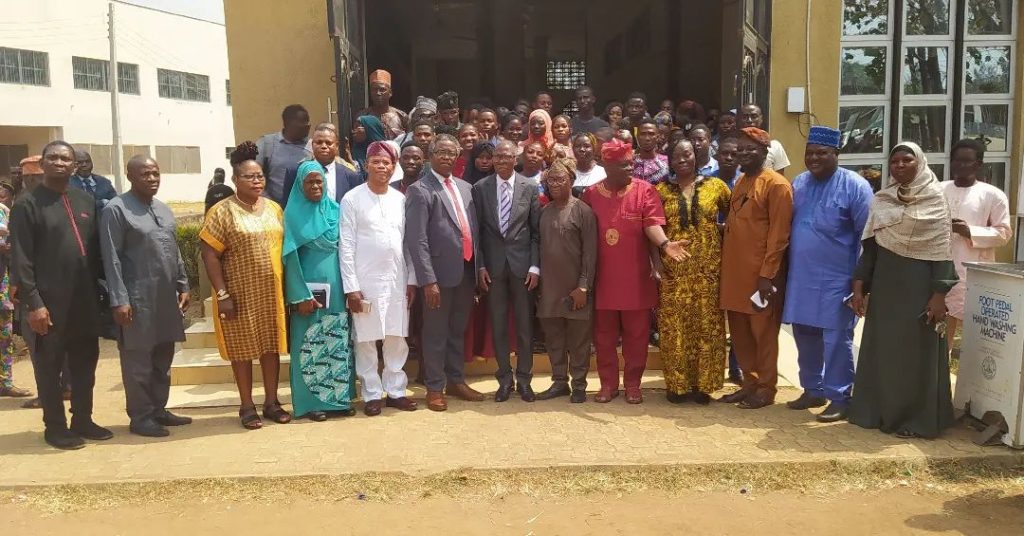 Prof. Olumuyiwa Omotola Odusanya, the Vice-Chancellor, Lagos State University of Science and Technology (LASUSTECH) has advised the pioneer students to mind their businesses and shun any form of distraction that could mitigate focus on their studies. The Don said this while delivering his address titled "Mind Your Business" during the orientation programme held for the pioneer students of the University on Friday, 20th January, 2023 at the College of Agriculture (500-Seater) Auditorium, Ikorodu Campus.
Prof. Odusanya while welcoming the students, congratulated them for being able to secure admission into the great citadel of learning. He pointed out that the following are key in minding the business of their education: prompt attendance in class, active learning, reading further on their own, completing assignments and submitting them as at when due, participating in group academic activities, visiting the library and seeking help from academic advisors and teachers.
He said on the part of the Management, "our vision, the IMPACT vision aims to make us a highly- competitive, globally-acclaimed, world-class university. We promise you that four years will be four years for the four-year programmes and five years and no more for the five-year programmes."
Speaking further, he admonished them to avoid: use of addictive drugs, self-medication, sleeping too few hours, joining cult groups, smoking and excessive intake of alcohol.
He expressed appreciation to the Governor the State, Dr. Babajide Olusola Sanwo-Olu for creating additional two (2) Universities in the State. He also appreciated the Governor for being magnanimous in reducing the school fee from N195,000.00 to N68,000.00 for the pioneer students.
The students were also addressed by Dr. Mrs. Seide Akoro, Dean, College of Basic Sciences who spoke on behalf all the Deans of the Colleges. She assured the students that they are in safe hands and that students should forward their complaints
At the end of the programme, the students were taken on a guided facility tour of the above mentioned key Units of the University.
ALSO READ: 13 Signs That Indicate It's Time to End Your Relationship | Signs You Need a Break in a Relationship