Lists of The Courses, Programmes Offered in University of Agriculture and Environmental Sciences Umuagwo (UAES) and Their School Fees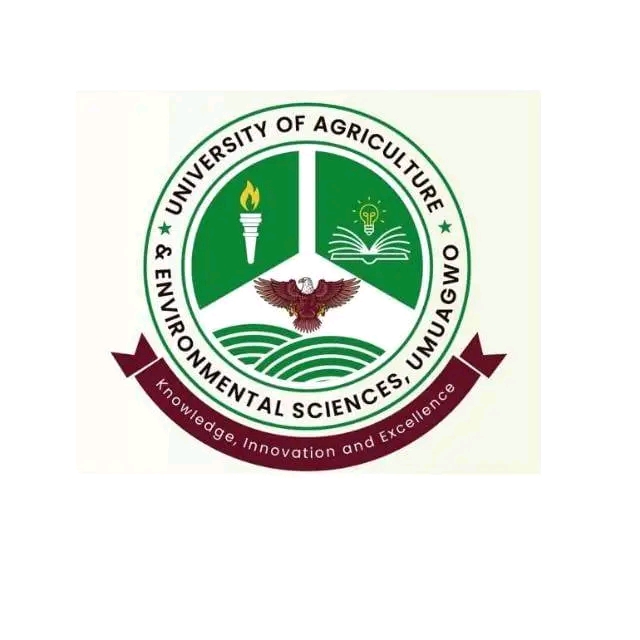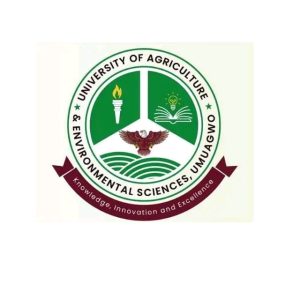 The University of Agriculture and Environmental Sciences was initially planned to take-off at the premises of Imo State Polytechnic Umuagwo (with the main campus to be at the Aboh/Okpala former proposed campus of the Old Imo State University) according to the establishment law No. 4 of 2019 as gazetted. 
However, this plan was reversed by Government following total rejection of this arrangement by the academic staff of the Polytechnic that coopted host communities, which was evident in the violent demonstration that disrupted activities in the Umuagwo campus of the Polytechnic for several weeks. During the same period, the earlier proposed Aboh/Okpala main campus was given tremendous facelift and the University of Agriculture and Environmental Sciences was billed to take off at Aboh/Okpala.
The government of Imo State led by H.E, Hope Uzodimma(CRF) after resolving all existing issues, has moved the main campus back to Umuagwo.
Below are the lists of the courses offered in the Institution.
FACULTY OF AGRICULTURE
Agricultural Extension
Agricultural Economics
Animal Production
Crop Production
Soil Science
Fisheries & Aquaculture
Food Science and Technology
FACULTY  OF SCIENCE AND COMPUTING (FSC)
Biology
Microbiology
Biotechnology
Biochemistry
Mathematics
Computer Science
Information Technology
Physics
Chemistry
FACULTY OF ENVIRONMENTAL SCIENCES (FES) 
Estate Management and Valuation
Environmental Management & Toxicology
Horticulture & Landscape Architecture
FACULTY OF ARTS, SOCIAL AND MANAGEMENT SCIENCES (FASM)
Accounting
Taxation
Peace Studies and Conflict Resolution
Criminology and Security Studies
Psychology
Business Administration
Marketing
Entrepreneurship
Cooperative and Rural Development
FACULTY OF ENGINEERING
Civil Engineering
Water & Irrigation Engineering
Mechanical Engineering
Electrical & Electronics Engineering
Chemical and Petroleum Engineering
UAES SCHOOL FEES 
School Fees vary by faculty and departments. However, below are the school fees being paid by the varsity students. Please note that the school fees displayed below are Tuition Fees only which excludes other charges like acceptance fees, medical fees, SUG, faculty dues, department dues and other registration charges.
ALSO READ: Lists of The Courses, Programs Offered At Imo State Polytechnic (IMO POLY) And Their School Fees