Lists of The Courses, Programmes Offered in Southwestern University, Oku Owa and Their School Fees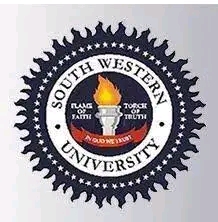 The mission of Southwestern University, Oku Owais to produce highly competent and resourceful quality graduates with high moral standard.  The university shall provide opportunity to all students through effective programmes and service delivery based on provision of adequate facilities as well as professionally qualified competent staff.
The institution, founded on the belief that all people are enriched by understanding, is dedicated to the advancement of learning and the search for truth; sharing of this knowledge through education for a diverse community; and application of knowledge to benefit the people of the state, the nation and the world.
Below are the lists of the courses offered in the University including their school fees.
Pure & Applied Sciences
Social & Management Sciences
POSTGRADUATE PROGRAMMES
PGD, M.Sc & Ph.D Accounting
PGD, M.Sc & Ph.D Mass Communication
M.Sc Peace, Conflict and Strategic Studies
PGD, M.Sc & Ph.D Computer Science
PGD, MBA, M.Sc & Ph.D Business Administration
PGD, MIR, M.Sc & Ph.D International Relation
PGD, M.Sc & Ph.D Microbiology
SOUTHWESTERN UNIVERSITY SCHOOL FEES.
School Fees vary by faculty and departments. However, below are the school fees being paid by the varsity students. Please note that the school fees displayed below are Tuition Fees only which excludes other charges like acceptance fees, medical fees, SUG, faculty dues, department dues and other registration charges.
ALSO READ: Lists of The Courses, Programmes Offered in Baze University Abuja and Their School Fees