Lists of The Courses, Programmes Offered in NOK University, Kachia, Kaduna State and Their School Fees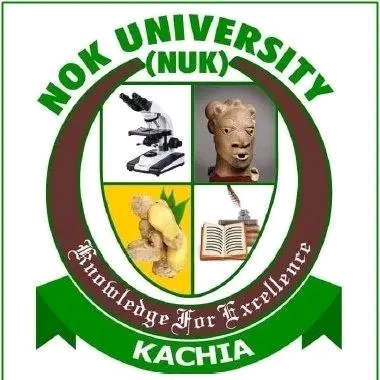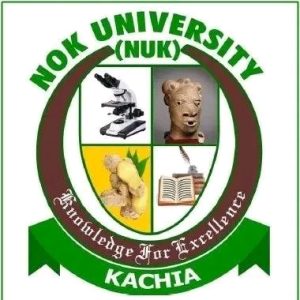 NUK is registered in Nigeria under the Company and Allied Matters Acts of 1990, with registration No: RC.1617510. Nok University is at its permanent site in Kachia town in Kachia Local Government Area of Kaduna State. Seating on a land size of One Hundred and Nine Hectares (109 hectares).
Below are the lists of the Courses Offered in the institution.
BSc. Anatomy
BSc. Physiology
Bachelors of Medical Laboratory Science (BMLS), 
BSc. Radiography
BSc. Health Information
Bachelor of Nursing Science (B.NSc.).
BSc. Architecture
BSc. Quantity Surveying
BSc. Environmental Management. 
Sc. Microbiology
BSc. Biotechnology
BSc. Industrial Chemistry
BSc. Information Technology
BSc. Cyber Security
BSc. Computer Science.
NOK UNIVERSITY SCHOOL FEES 
School Fees vary by faculty and departments. However, below are the school fees being paid by the varsity students. Please note that the school fees displayed below are Tuition Fees only which excludes other charges like acceptance fees, medical fees, SUG, faculty dues, department dues and other registration charges.
ALSO READ: Lists of The Courses Offered in Enugu State University of Science and Technology (ESUT) and Their School Fees