Lists of The Courses, Programmes Offered in Mcpherson University, Seriki Sotayo, Ajebo and Their School Fees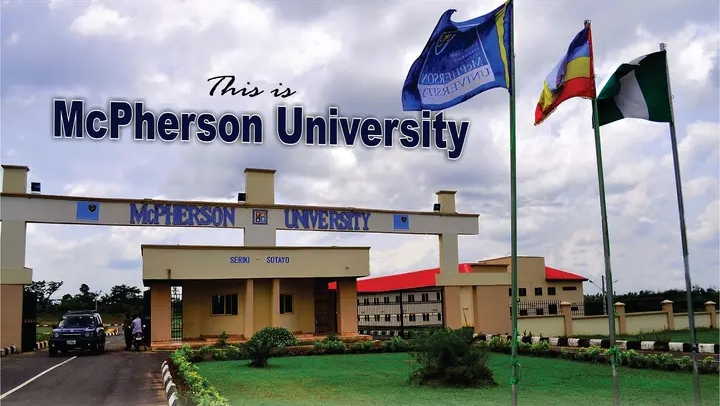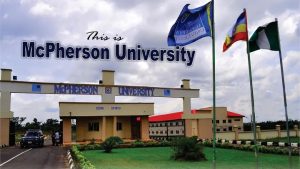 McPherson University is a distinct and vision-driven, leaders-producing Institution that is highly committed to providing a world class education to students from various tribes and races in Nigeria and beyond.
Established in 2012, McU is fast taking shape as the hub of intellectual activities. The University is equipped with modern ICT facilities. The institution is also known for academic discipline, moral probity and its competitive edge which is revolutionizing the Nigerian education.
McPherson education offers you the chance to engage with academics at the forefront of cutting-edge research and to contribute to solving some of our global challenges. Here you will have the opportunity to pursue your intellectual curiosity and acquire the habits of mind which will enhance your future experience of life, whatever turn it may take
Below are the lists of the courses offered in the University including their school fees.
English
Religion and Peace Studies
History and International Studies
Biochemistry
Microbiology
Software Engineering
Cyber Security
Information Technology,
Computer Science
Economics
Business Administration
Accounting
Banking and Finance
International Relations
Mass Communication
Marketing
Bachelor of Medical Laboratory Science
SCHOOL FEES.
School Fees vary by faculty and departments. However, below are the school fees being paid by the varsity students. Please note that the school fees displayed below are Tuition Fees only which excludes other charges like acceptance fees, medical fees, SUG, faculty dues, department dues and other registration charges.
ALSO READ: Lists of The Courses Offered by Ibom Metropolitan Polytechnic (IMP) and Their School Fees