Lists of The Courses, Programmes Offered in Capital City University, Kano State and Their School Fees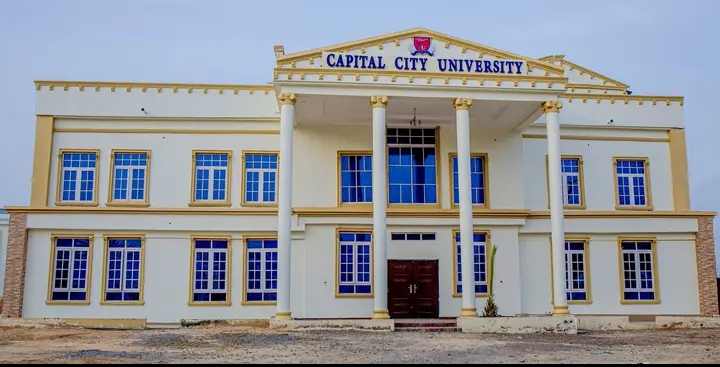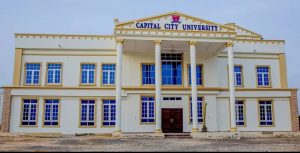 The mission of Capital City University is to provide sound/innovative academic and extracurricular programmes, which shall imbue men and women with knowledge and professional skills to identify and respond to the economic, social, scientific, and technological needs of society in a sustainable manner.
Below are the lists of the Courses Offered in the institution.
Chemical Science
Biological Science
Biochemistry
Clinical Pharmacy and Pharmacy Practice
Pharmaceutical and Medicinal Chemistry
Pharmaceutical Microbiology & Biotechnology
Pharmaceutics and Industrial Pharmacy
Pharmacology and Toxicology
Pharmacognosy & Drug Development
Medical Laboratory Sciences
Radiography.
Accounting
Banking and Finance
Business Management
Security Studies and Political Science
Economics
Mass Communication
Hospitality and Tourism
Computer Science
Physics
Mathematics Science
B.Sc. Physics with Electronics
B.Sc. Mathematics
B.Sc. Cyber Security
Learn More
B.Sc. Digital Entrepreneurship
B.Sc. Software Engineering
B.Sc. Statistics and Data Science
B.Sc. Forensics Science
B.Sc. Industrial Chemistry
CAPITAL CITY UNIVERSITY SCHOOL
School Fees vary by faculty and departments. However, below are the school fees being paid by the varsity students. Please note that the school fees displayed below are Tuition Fees only which excludes other charges like acceptance fees, medical fees, SUG, faculty dues, department dues and other registration charges.
ALSO READ: Lists of The Courses Offered in College of Agriculture Jalingo (COAJ) and Their School Fees