Lists of The Courses, Programmes Offered in Bells University of Technology, Otta and Their School Fees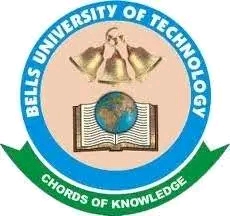 Bells University of Technology, Ota, is Nigeria's First Private University of Technology. It was granted operational license on 9th June, 2005 and commenced operation on 1st July, 2005.
The idea of Bells University of Technology was conceived following the desire of the Bells Educational Foundation to establish a unique university where the good foundation given to products of its Secondary School and other Secondary Schools could be built upon.
Commenced operations on  1st July, 2005. The University has a vision of being a world renowned University that is committed to the development and transformation of society through the development and transformation of society through environmental friendly technology and other innovations.
Below are the lists of the courses offered in the University including their school fees.
College of Natural and Applied Science (COLNAS)
B.Sc. Microbiology
B.Tech. Biotechnology
B.Sc. Biochemistry
B.Sc. Industrial Chemistry
B.Sc. Physics with Electronics
B.Sc. Applied Mathematics with Statistics
B.Tech. Food Technology
B.Sc. Nutrition and Dietetics
B.Tech. Computer Science
B.Tech. Information Technology
College of Management Sciences (COLMANS)
B.Sc. Economics
B.Sc. Accounting
B.Sc. Finance and Banking
B.Sc. Human Resources
B.Sc. Marketing
B.Sc. Business Computing
B.Sc. International Business
B.Sc. Management Technology (Project Management)
College of Environmental Sciences (COLENVS)
B.Sc Architecture
B.Tech. Building Technology
B.Tech Estate Management
B.Tech. Quantity Surveying
B.Tech. Surveying and Geoinformatics
B.Tech. Urban and Regional Planning
College of Engineering (COLENG)
B.Eng. Mechanical Engineering
B.Eng. Mechatronics Engineering
B.Eng. Civil Engineering
B.Eng. Electrical, Electronics Engineering
B.Eng. Biomedical Engineering
B.Eng. Computer Engineering
B.Tech. Telecommunication Engineering
Bells University School Fees.
School Fees vary by faculty and departments. However, below are the school fees being paid by the varsity students. Please note that the school fees displayed below are Tuition Fees only which excludes other charges like acceptance fees, medical fees, SUG, faculty dues, department dues and other registration charges.
ALSO READ: Lists of The Courses Offered by The Abubakar Tatari Ali Polytechnic (ATA POLY) Bauchi and Their School Fees