Lists of The Courses, Programmes Offered in American University of Nigeria, Yola (AUN) and Their School Fees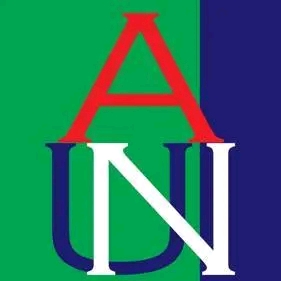 The goal of AUN is to train the future leaders of Africa and to serve as both a stimulus and agent of economic development throughout the region. All students, regardless of academic specialization, receive high-level training in information technology, entrepreneurship and in arts and sciences, all of which are the key to future sustainable development. AUN is committed to providing the skills and the leadership essential to advancing the continent's pressing social and economic challenges.
Below are the lists of the courses offered in the University including their school fees.
School of Arts & Sciences
Mathematics
Communication and Multimedia Design
Economics
English Literature & Languages
Natural & Environmental Science
Petroleum Chemistry
Politics & International Studies
School of Business & Entrepreneurship
ACCOUNTING
BUSINESS ADMINISTRATION
ENTREPRENEURSHIP & MANAGEMENT
School of Engineering
CHEMICAL ENGINEERING
COMPUTER ENGINEERING
ELECTRICAL/ELECTRONICS ENGINEERING
TELECOMMUNICATION ENGINEERING
School of Information Technology & Computing
Computer Science
Information Systems
Software Engineering
Data Science & Analytics
Computer Science (M.Sc)
Computer Science (PhD)
Information Systems (M.Sc)
Information Systems (PhD)
Data Science & Analytics (M.Sc)
Master of Information & Communication Science (MICS)
Master of Telecommunication & Wireless Technologies (MTWT)
School of Law 
Bachelor of Laws (LLB Honors)
AUN SCHOOL FEES 
School Fees vary by faculty and departments. However, below are the school fees being paid by the varsity students. Please note that the school fees displayed below are Tuition Fees only which excludes other charges like acceptance fees, medical fees, SUG, faculty dues, department dues and other registration charges.
ALSO READ: Lists of The Courses, Programmes Offered in Afe Babalola University, Ado-Ekiti – Ekiti State (ABUAD) and Their School Fees