Lists of The Courses Offered in Federal College of Education (Technical), Akoka and Their School Fees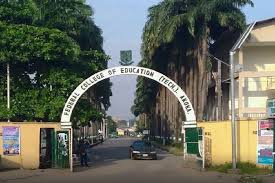 In 1982, the name of the College was changed to FCE (T) Akoka, due to the expansion in curricular and courses being offered. That is with inclusion of Nigeria Certificate in Education NCE (T) programmes, the College became a full-fledge autonomous academic institution in 1986 with the promulgation of the Federal College of Education Decree No 4 of 1986 and as amended in 1993.
Below are the lists of the courses offered in the college and their school fees.
Biology Education
Chemistry Education
Mathematics Education
Integrated Science Education
Physics Education
Computer Science Education
Business Education with Accounting/Office Technology Management options
Automobile Technology Education
Electrical/Electronics Technology Education
Building /Woodwork Technology Education
Home Economics Education
 Agriculture Education
SCHOOL FEES.
ALSO READ: Lists of The Courses Offered in Zamfara State College of Education, Maru and Their School Fees