Lists of The Courses Offered in Edo State College of Education and Their School Fees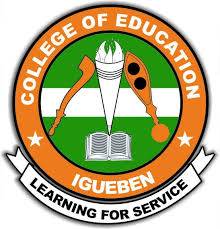 The National Commission for Colleges of Education (NCCE) has given approval for the establishment of the Edo State College of Education, with three campuses in Abudu, Igueben and Afuze, catering for the state's three senatorial districts.
Igueben Campus is specialize on Secondary and science teachers Education, while Abudu Campus offers special teachers education on primary education with a digital training center and Afuze Campus is specialize in training teachers in Technical Education, Physical Education and Special Education.
Below are the lists of the courses offered in the college including their school fees.
MATHEMATICS
PHYSICS
CHEMISTRY
BIOLOGY
INTEGRATED SCIENCE
COMPUTER SCIENCE
AGRIC SCIENCE EDUCATION
CHRISTIAN RELIGIOUS
BUSINESS EDUCATION 8 HOME ECONOMICS FINE AND APPLIED ARTS
EARLY CHILDHOOD CARE EDUCATION
PRIMARY EDUCATION
PHYSICAL EDUCATION HEALTH EDUCATION
SPECIAL EDUCATION 
ENGLISH 
FRENCH 
INDIGENOUS LANGUAGE (EDO) 
GEOGRAPHY
ECONOMICS
POLITICAL SCIENCE
CHRISTIAN RELIGIOUS STUDIES
SOCIAL STUDIES
MUSIC
THEATER ARTS
SCHOOL FEES 
ALSO READ: Lists of The Courses Offered by Edo State Polytechnic Usen (EDO POLY) And Their School Fees