LAPO Monotechnic matriculates 35 students in Edo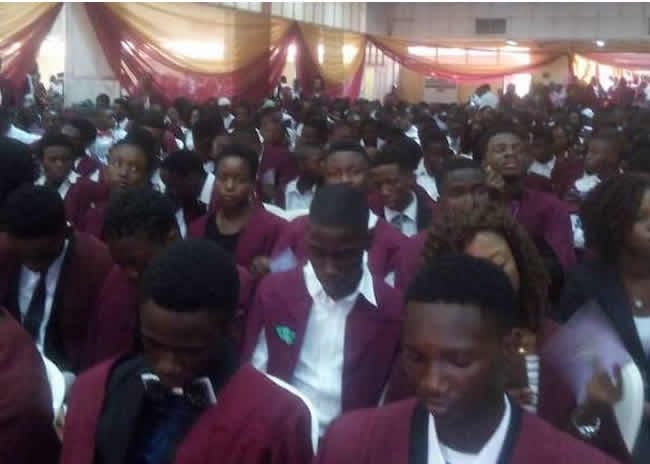 The LAPO Institute for Microfinance and Management Studies, a monotechnic, has matriculated 35 students for the 2022/2023 academic session.
The Provost of the Benin-based Institute, Dr Gladys, who disclosed this at the 3rd matriculation ceremony of the school at the weekend, said the matriculants are made up of 27 female and eight male students, noting that it will bring to 62 the number of students in the school.
She stated that it is evident that parents and stakeholders are beginning to key into the programme of the school, stating that the National Diploma programme in Microfinance and Enterprise Development has been further strengthened with the accreditation of the programme by the National Board for Technical Education.
She said, "We have matriculated 35 new students bringing to 62 number of students in the School. As you begin your academic journey, I encourage you to embrace the challenges ahead. I also urge the matriculants and the existing students of the monotechnic to take advantage of the provided at the institute.
"I urge you all to shun dangerous habits such as drug use, exam malpractices, fighting and plagiarism. Also, remember that the violation of the school's code of conduct may result in rustication from the institution.
"The institute is a unique and specialised one that is committed to the pursuit of academic innovation, skill-based training and a tradition of excellence in teaching and research.
"The institution is poised to produce well-rounded, locally relevant and globally competitive graduates who are not only employable but are also employers of labour," she added.
The Vice Chancellor of the University of Benin, Prof. Lilian Salami, urged the matriculating students to subscribe to the oath of obedience and respect to the authorities of the institution. She urged them to face their studies, work hard and study the school's system to make themselves amenable to the rules and regulations.
Chairman of the governing council, Dr Godwin Ehigiamusoe said the institute which began as a one-desk training unit at the LAPO NGO has transformed into a full-fledged monotechnic with sustained a commitment to enhancing the management and operational capacity of operators in the micro, small and medium enterprise.
He said that the first ND graduates of the institute were currently undergoing an industrial training programme with LAPO Microfinance Bank and are expected to be back soon for the Higher National Diploma Programme.