FEDPOFFA Rector Lauds Sports Unit, Says Polytechnic to Commence Diploma In Sports Administration and..,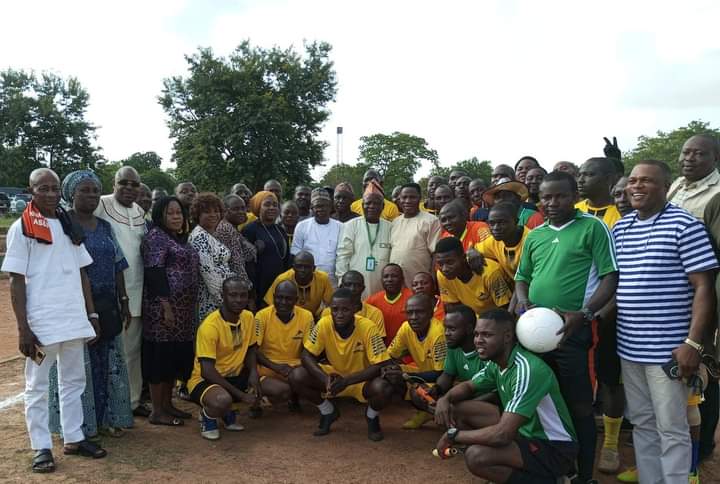 Rector of The Federal Polytechnic Offa, Engr. Dr. Kadiri Kamoru has lauded the Sports Unit for a well-organized novelty match to honour his appointment as the 5th substantive Rector of the institution.
The Match which was played on Wednesday, 10th May 2023 featured Teaching Staff and Non-Teaching Staff of the institution.
Rector, Dr. Kadiri appreciated staff members, noting that the massive turnout at the stadium was a distinctive sign and emblem of love, peace and togetherness amongst staffers in the Polytechnic adding that the novelty match is one to be remembered and referenced as a binding force of unity and common goals of an institution with potentials, visions and missions to be accomplished.
Rector further commended the role of Director of Sports, Coach Onijala and his team. He also said that the Polytechnic will soon commence Diploma in Sports Administration and Management in order to train students in Sportsmanship and Management.
During the match, the Teaching Staff's early goal scored by Progress Anyawu was subsequently equalized at the tail-end of the game by Olamide Ogunsanya from the Non-Teaching team via a penalty kick, leading the match to a draw.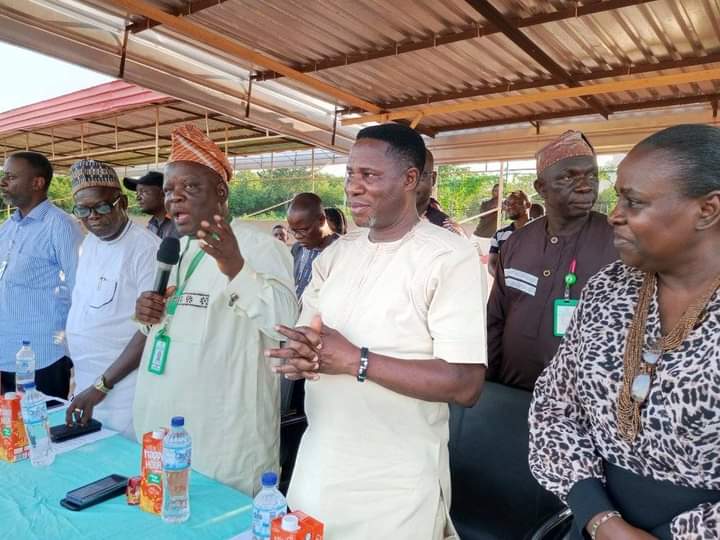 While appreciating the Teams, the Rector notified the Sports Unit on the plans of Management to host Nigeria Polytechnic Games Association (NIPOGA) at The Federal Polytechnic Offa. He admonished the Sportsmen of the institution to keep the flags on as they prepare towards the event.
The novelty match was graced by Principal Officers, Management team, Staff and Students among  many other spectators.
ALSO READ: FEDPOFFA Graduate Wins #700,000, Access Bank Entrepreneurship Contest In Kwara NYSC Camp