EMYT Dry Cleaning and Laundry Services Now Open in EKSPOLY, Isan-Ekiti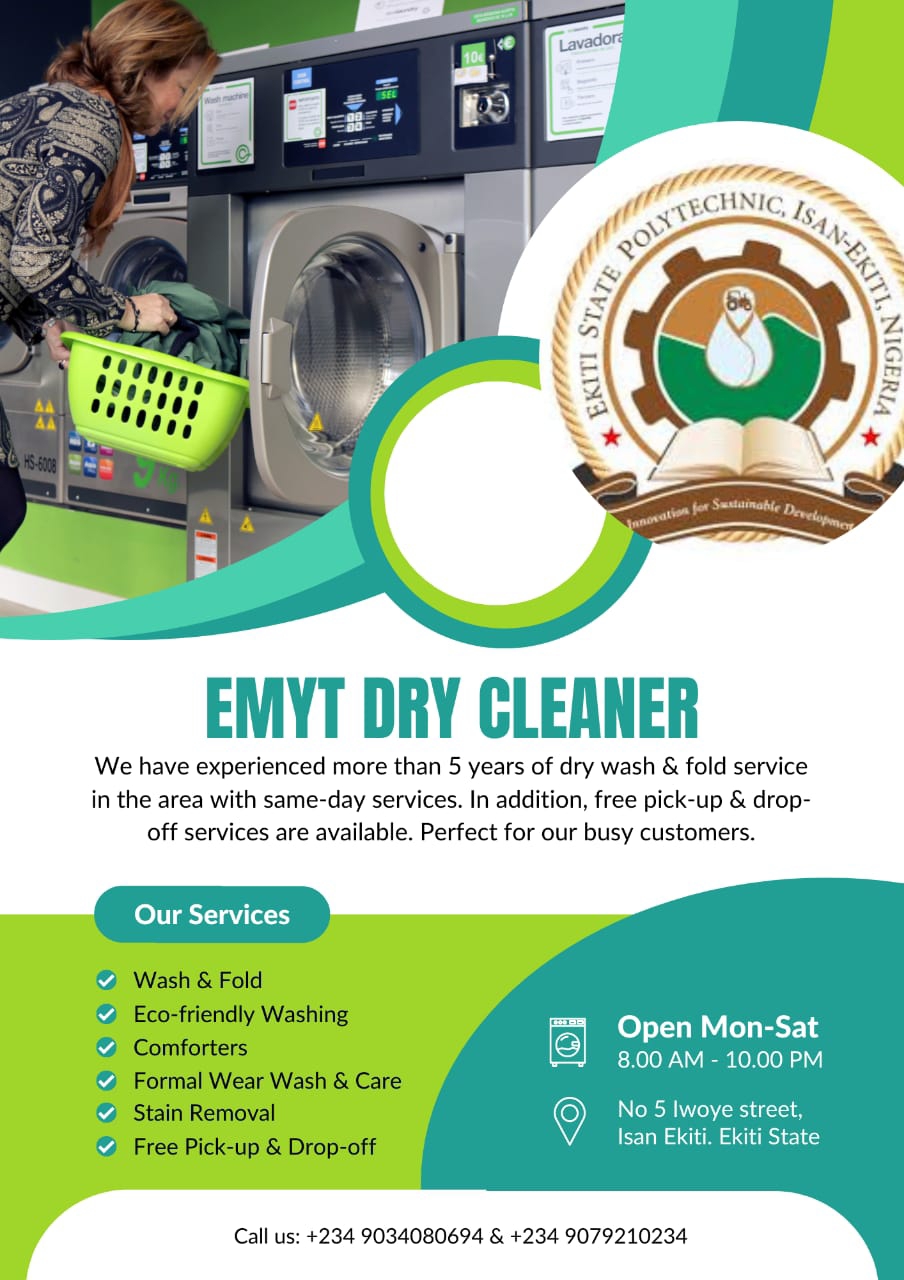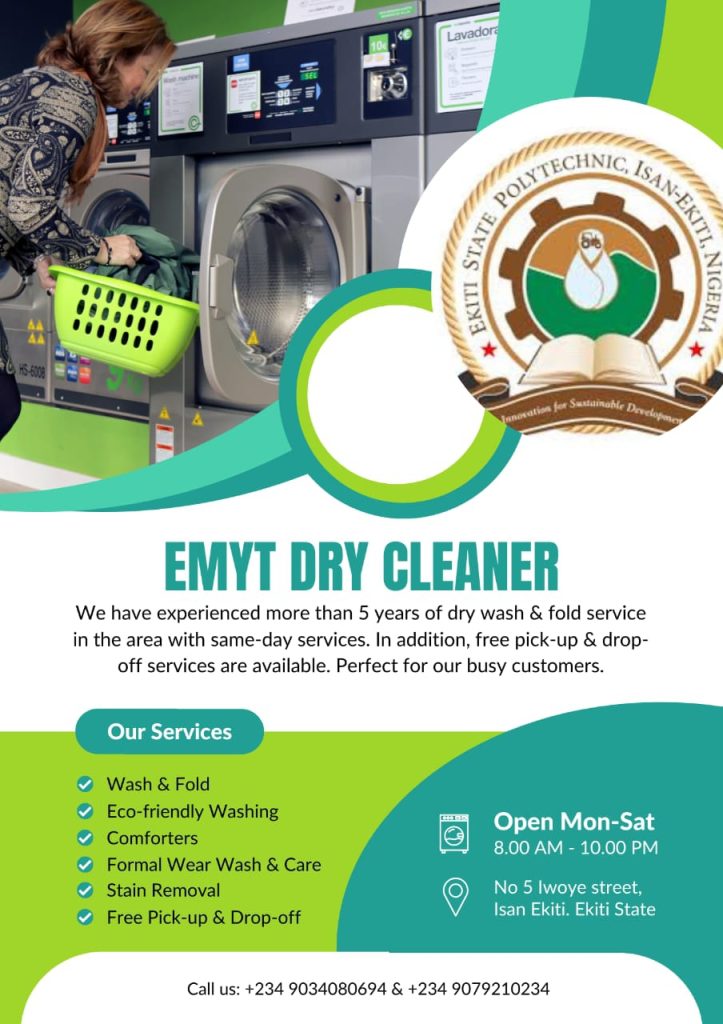 Are you in need of laundry services within Ekiti State, Isan Ekiti precisely? EMYT laundry and Dry Cleaning Services got you covered:
We have experienced more than 5 years of dry wash & fold service in the area with same-day services. In addition, free pick-up & drop- off services are available. Perfect for our busy customers.
Our services include
EMYT laundry and Dry cleaning services is located at No.5 Iwoye street, Isan Ekiti, Ekiti State. For enquiries and patronage call these numbers: +234 9034080694 & +234 9079210234