Fresh Live/Point of Kill Fish and Pure Honey Available for Sale at Ekiti Poly (EKSPOLY)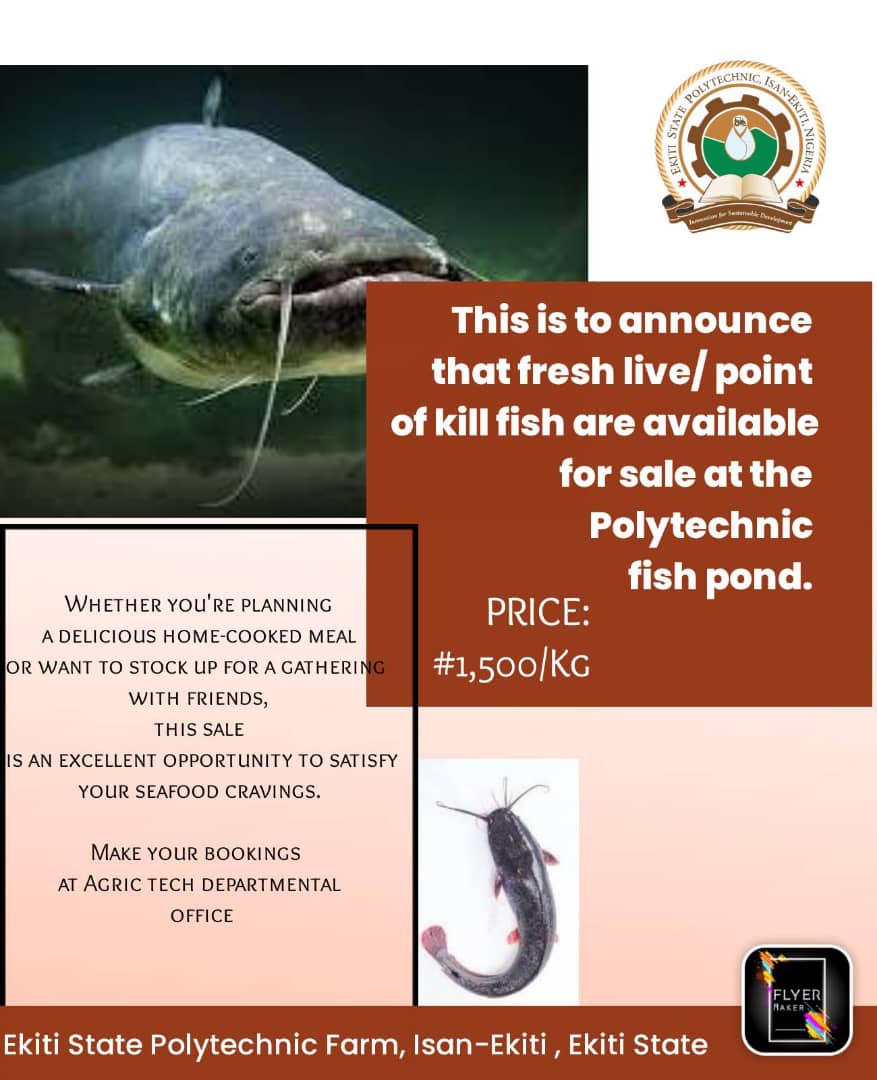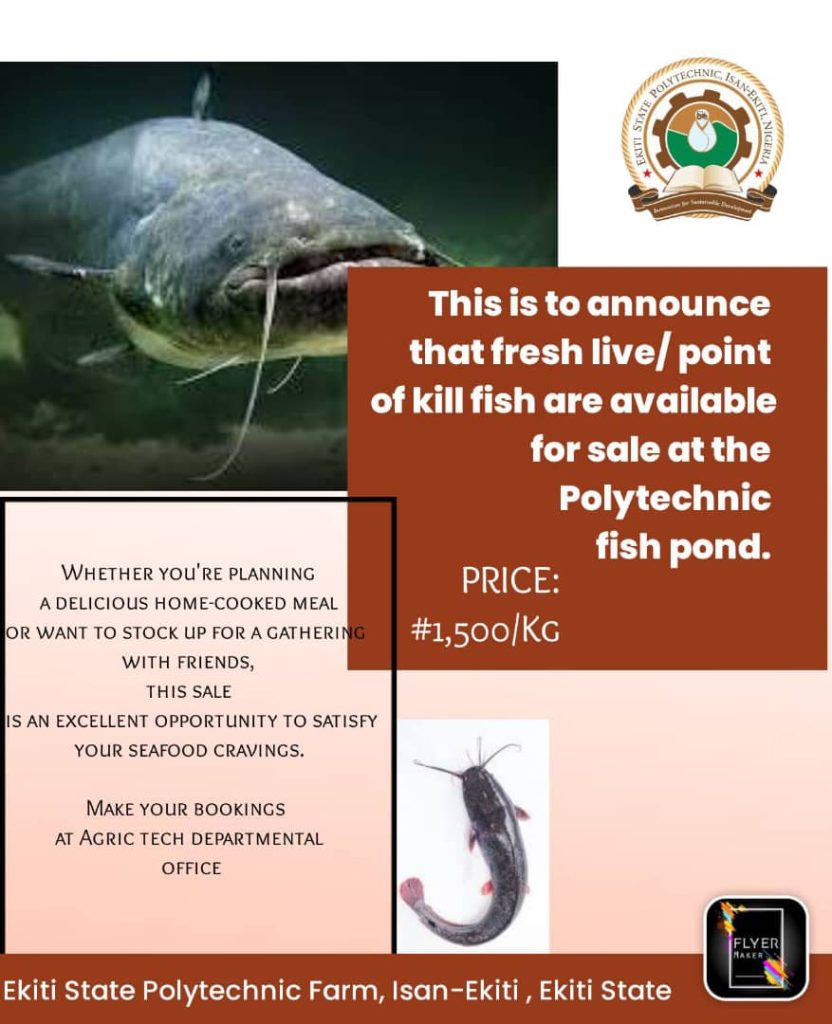 This is to announce to the general public that fresh live/point of kill fish and pure honey are available for sale at the Ekiti State Polytechnic fish pond.
Whether You're planning a delicious home-cooked meal or want to stock up for a gathering with friends, this sale is an excellent opportunity to satisfy your Seafood cravings. PRICE: #1,500/KG
Honey is a rich source of antioxidants.
Contains micro-nutrients such as: Calcium, Magnesium, Manganese, Niacin, Phosphorus, Potassium, Riboflavin, zinc. Get your pure undiluted honey today at EKSPOLY.


MAKE YOUR BOOKINGS AT AGRIC TECH DEPARTMENTAL OFFICE, EKITI STATE POLYTECHNIC