Ekiti Varsity Alumnus Emerges 13th Registrar of University of Ibadan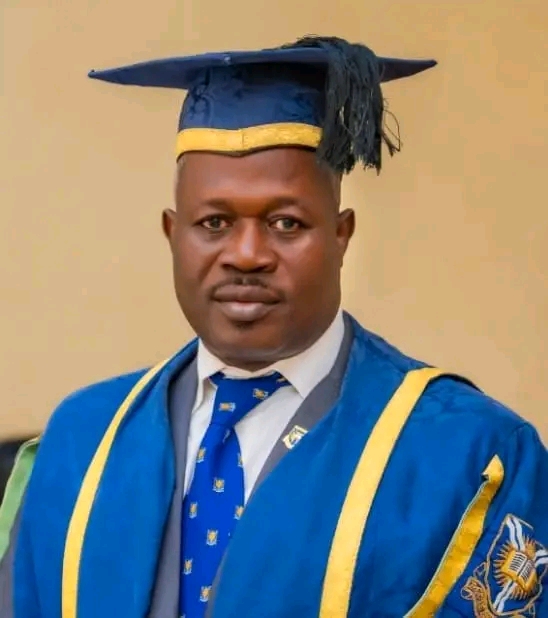 The Governing Council of University of Ibadan has approved the appointment of Ganiyu Oke Saliu, MANUPA, MNIM, MAUA as the 13th Registrar of the institution. The approval follows the retirement of the 12th Registrar, Mrs Olubunmi Faluyi, who bows out of office after her five-year tenure.
Mr. Saliu was appointed as the 13th substantive Registrar of the University, following his track records of excellence and very brilliant performance at the interview for the position of Registrar held in the University.
The Registrar, a thorough-bred administrator of over twenty-five years post-qualification cognate experience in university administration, until his appointment was the Deputy Registrar, Human Resources and Development (Academic Staff) at the University of Ibadan.
Upon receiving the baton, Saliu promised to uphold the traditions of the University and to take the Registry and the University to higher heights.
He solicited the support and cooperation of all staff of the University to achieve a successful tenure. He promised not to betray the confidence reposed in him.
Born on 29 September, 1967 in Oka-Akoko, Ondo State of Nigeria, he attended St. John's Primary School, Oka-Akoko, Ondo State between 1973 and 1977, St. John/Mary's Demonstration Primary School, Owo, Ondo State, 1977–1979, and Victory College, Ikare-Akoko, Ondo State, 1979–1986 for his primary and secondary school education. He holds a Bachelor of Arts degree in English Language from the then Ondo State University, Ado-Ekiti now Ekiti State University, Ado Ekiti (1991) and a Master's degree in Managerial Psychology from Adekunle Ajasin University, Akungba-Akoko (2011).
Realizing the grace of God in his life and the need to serve God, Mr. Saliu attended Christ Apostolic Church Theological Seminary, Ile Ife between 2014 and 2018, graduating with a Bachelor of Theology. He was ordained a Pastor in the Christ Apostolic Church in December 2020.
He began his career in 1995 as Administrative Officer II, with the then Ondo State University, Ado-Ekiti, and rose through the ranks to reach the peak of his career in university administration. With a career traversing four universities, including OAUSTECH where he was a Principal Assistant Registrar, he navigated all the gamut of university administration and he was appointed the Registrar of Olusegun Agagu University of Science and Technology (OAUSTECH), Okitipupa by the University Governing Council at its 39th Regular meeting held on Wednesday, 23rd September, 2020.
He is a member of many professional bodies, home and abroad. Mr. Saliu is a Member, Nigerian Institute of Management (NIM); Association of Nigerian University's Professional Administrators (ANUPA); Association of University Administrators (AUA, UK); and International Association of Administrative Professionals (IAAP, USA), among others.
Saliu has participated in over 35 seminars, workshops, trainings and conferences within and outside Nigeria. He has equally presented papers at many of such trainings for administrators in higher institutions in Nigeria. He has served as consultant to the West-African College of Surgeons on the interview of heads of administration.
Saliu was one-time Acting National Secretary, EKSU Alumni Association; PRO, Assistant Secretary and Chairman, Senior Staff Association of Nigerian Universities (SSANU), AAUA Branch; and current National Secretary, Victory College Old Students Association.
The Registrar, a man with a very daunting CV, is a pragmatic and self-motivated professional. He is a recipient of many accolades and written commendations. His mien is ever lively and peaceful. Perhaps on account of his religious background and calling, he speaks peace, lives peaceably and preaches peace like his Saviour, Jesus Christ. His voice carries a strong and special resonance as he intersperses deep Yoruba proverbs and anecdotes in his conversations.
The hobbies of the former Co-ordinator, University "Tiata" group, OSUA now EKSU, Ado-Ekiti include; reading, travelling, farming, cooking, singing and acting. He is happily married to Mrs. Mosunmola Saliu and they are blessed with children.
ALSO READ: Fedpoffa Rector, Engr. Dr. Kamoru Kadiri Pays Courtesy Visit To Olofa of Offa, Seeks Royal Blessing