Courses Offered in Federal College of Education, Zaria and Their School Fees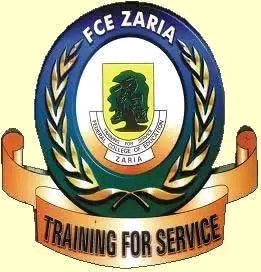 The Federal College of Education, Zaria, formerly known as the Advance Teachers' College,(A.T.C) Zaria, is located in Zaria. The town lies between Latitude 11.07 and 12 degrees North and Longitude 07.44 and 8 degrees east. Located at a distance of about 962km from the Atlantic Ocean, it is about 80 kilometers North of Kaduna, the Capital of Kaduna State.
The College is organized into Schools, each headed by a Dean. Every School is made up of a number of departments of related subjects. The affairs of the departments are managed by the heads of Departments.
Below are the lists of the courses offered in the college.
School of Arts & Social Sciences
Christian Religious Studies
Geography
Islamic Religious Studies
Social Studies
School of Education
General Studies Education
Pre-NCE & Remedial Studies
Curriculum and Instruction
Foundation of Education
Primary Education Studies
Educational Psychology
School of Languages
Arabic
English
French
Yoruba
Hausa
Igbo
School of Sciences
Biology
Computer Science
Chemistry
Integrated Science
Mathematics
Physical & Health Education(PHE)
Physics
School of Vocational and Technical Education
Agric Education
Business Education
Home Economics
School of Early Child Care Education
Early Childhood Care Education
Primary Education
School of Special Education
Adult and Non-Formal Education
Special and Non-Formal Education
FCE ZARIA SCHOOL FEES 
ALSO READ: Lists of The Courses Offered in Moshood Abiola University of Science and Technology Abeokuta (MAUSTECH) and Their School Fees