Courses Offered in Federal College of Education, Kontagora and Their School Fees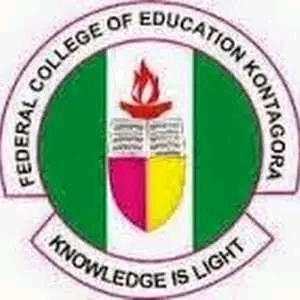 The Federal College of Education (FCE) Kontagora is located in Niger State geo-political zone of Nigeria. The college was established in September, 1978 as federal Advanced Teacher College (FATC) during the military Administration of General Olusegun Obasnjo, (GCFR). This follows the recommendation of Sir. Eric Ashby report of 1970 and subsequent promulgation of principal act cited as federal College of Education decree no. 4 of 1986 and as amended in decree no. 6 of 1993.
The college, which was initially affiliated to the university of Ilorin became an autonomous institution as from 1987 under the supervision of National Commission for College of Education (NCCE). The federal college of Education, kontagora, among others is purposely established to prepare teacher at the Nigeria Certificate in Education (NCE) level and to run other related programmes.
Below are the lists of the courses offered in the college.
Department of Christian Religious Studies.
Department of Islamic Religious Studies.
Department of Social Studies
Department of Geography
Department of History
Department of Economics
Department of Political Science
Department of Education Foundation and Management
Department of Education Curriculum and Technology
Department of General Studies
Department of Educational Psychology, Guidance and Counseling
Department of Adult and non Formal Education
Department of Early Childhood Care Education
Department of Arabic
Department of English Language
Department of Hausa
Department of Yoruba
Department of French
Department of Igbo
Department of Biology
Department of Chemistry
Department of Computer Science
Department of Integrated Science
Department of Mathematics
Department of Physics
Department of Physical and Health Education.
Department of Agricultural Education
Department of Business Education
Department of Fine and Applied Arts
Department of Home Economics
SCHOOL FEES 
ALSO READ: Lists of The Courses Offered In Federal Polytechnic Nasarawa (FEDPOLYNAS) and Their School Fees