Courses Offered in Federal College of Education, Kano and Their School Fees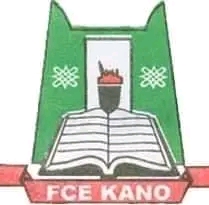 Federal College of Education (formerly ATC/ABU) Kano, started from a very humble beginning in 1961 as Kano Men's Training College at the Native/Authority loaned premises of Gwale Senior Primary School before it moved to its permanent site in 1965. The college was established through the joint efforts of the United State Agency for International Aid (USAID) and the Ministry of Education of the then Northern Region under the distinguished leadership of Late Sir Ahmadu Bello, Sardauna of Sakkwato.
Below are the lists of the courses offered in the college.
Agricultural Science and Education
Agricultural Science
Arabic / English
Arabic / Hausa
Arabic / Islamic Studies
Biology / Chemistry
Biology / Geography
Biology / Integrated Science
Business Education
Chemistry / Integrated Science
Chemistry / Mathematics
Chemistry / Physics
Christian Religious Studies / English
Christians Religion Studies / Igbo L2
Christians Religion Studies / Social Studies
Computer Education / Geography
Computer Education / Physics
Computer Education / Biology
Computer Education / Chemistry
Computer Science Education / Integrated Science
Computer Science Education / Mathematics
Early Childhood Care Education
Education and Arabic
Education and Biology
Education and Christian Religious Studies
Education and English Language
Education and Integrated Science
Education and Social Studies
English / French
English / Geography
English / Hausa
English / History
English / Igbo
English / Igbo L2
English / Islamic Studies
English / Social Studies
English / Yoruba L2
Fine And Applied Art
French / Social Studies
French / Hausa
French / Yoruba L2
Fulfulde / Arabic
Fulfulde / English
Fulfulde / Hausa
Fulfulde / Islamic Studies
Fulfulde / Social Studies
Geography / History
Geography / Integrated Science
Geography / Mathematics
Hausa / History
Hausa / Igbo L2
Hausa / Islamic Studies
Hausa / Social Studies
Hausa / Yoruba L2
History / Igbo L2
History / Islamic Studies
Home Economics
Home Economics and Education
Igbo L2 / Social Studies
Integrated Science / Mathematics Education
Integrated Science / Physics
Islamic Studies / Social Studies
Mathematics / Physics
Social Studies / Yoruba
Special Needs Education
Yoruba / Social Studies
SCHOOL FEES 
ALSO READ: Lists of The Courses Offered in Sule Lamido University, Kafin Hausa, Jigawa (SLU) and Their School Fees