Tears of Joy as Chiderah Dilibe Emerges Best Graduating Student of Pharmacy in COOU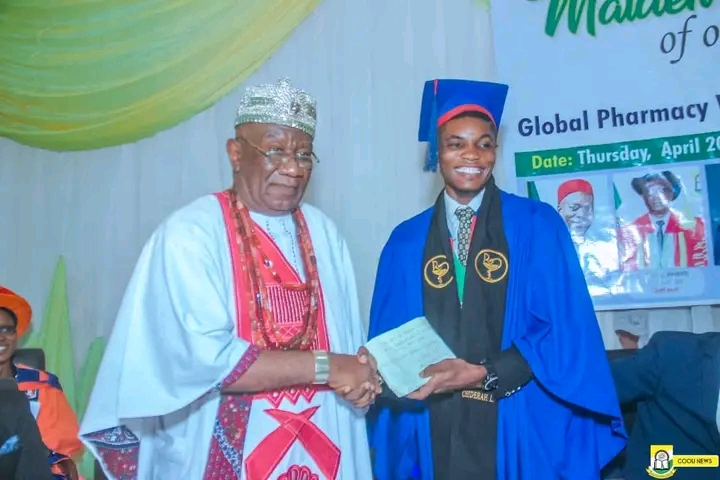 Tears of joy flow on Thursday at the 1st Induction/Oath taking ceremony of graduating students of Pharmacy of Chukwuemeka Odumegwu Ojukwu University, Anambra State as Pharmacist Chiderah Dilibe tops with a 4.62 Cummulative Grade Point Average to emerge as the best graduating student.
The 25 Year old Dilibe who finished his Secondary School Education from St. Charles College, Onitsha, hails from Ebenebe Community in Awka North Local Government Area of Anambra State.
Presenting Pharmacist Chiderah for the award, the Dean, Faculty of Pharmaceutical Sciences, Prof. Theophine Akunne, informed the Vice Chancellor and audience that Chiderah became the best graduating with a 4.62 CGPA.
Congratulating the Student after presentation of an Award, the Vice Chancellor of the University, Prof. Greg Nwakoby, charged Pharm. Chiderah to always be good Ambassador of the University.
"…to Chiderah, it is a thing of joy that the efforts of your lecturers, your parents and that of yourself has materialised into a trophy such as this. The University is proud of you and of course, the Society at large is waiting for you. Be of good behaviour in all you do and always remember that to who much is given, much is expected. May God keep you healthy and hearty so that you can give your best to the society…" He said.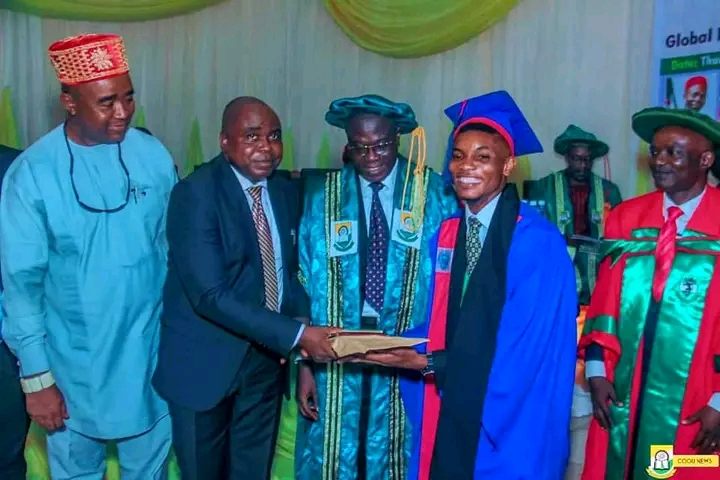 He also encouraged other inductees and urged them to go and make the Institution proud as they face the World with vigour. "the society awaits you because the World is faced with numerous problems waiting for a solution, go and conquer" He added.
ALSO READ: AL-HIKMAH University Receives 2nd BATCH OF Katsina State Scholarship Students