SUG President Celebrates FPB Outgoing Rector, Dr. Dzukogi, as he Bows Out of Office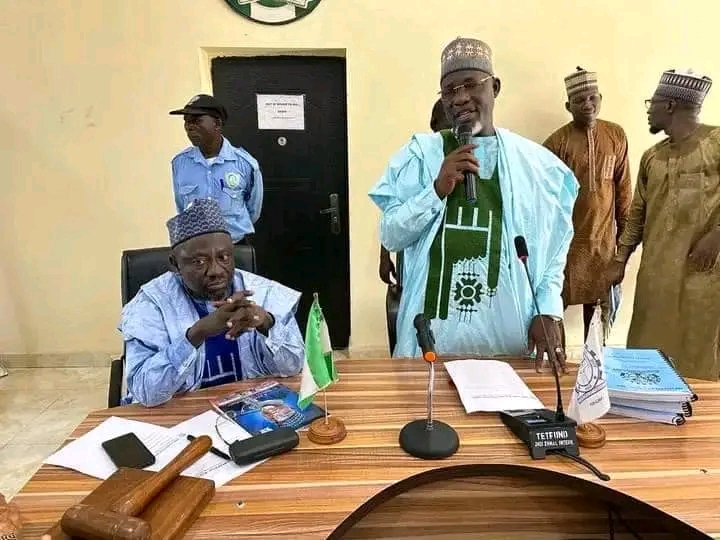 The SUG President of the Federal Polytechnic Bida, Comrade Frank Umolojo, has celebrated the outgoing Rector, Dr. Dzukogi, as he bows out of office after serving the institution for 8 years.
The president described Dr. Dzukogi as an exceptional Rector with outstanding performances.
He said, "Although your administration witnessed a lot of challenges, there's no doubt that you recorded a lot of achievements like never before in recent history."
On Monday, the polytechnic community stood agog to celebrate the outgoing Rector, an astute administrator of international repute, a tactician, a great pacesetter, a bureaucrat of higher excellence, a motivator, and a democratic and charismatic leader, as he passed the mantle of leadership to his successor, Dr. Engr. Baba Haruna.
Comrade Frank, while congratulating the newly appointed Rector, said he is confident Dr. Baba Haruna will turn the institution into the highest standard.
"We sincerely appreciate the will of Almighty Allah in elevating you to the level or rank of rector of Federal Polytechnic Bida. We have confidence based on your track records that you will turn the institution into the highest standard and restore confidence between the staff and institution management."
ALSO READ: Is it True that Men are Polygamous by Nature? Find Answers Now