Professor Liman Delivers 35th Inaugural Lecture; Identify and Proffers Solution to Oppression and Suppression of Women in Islam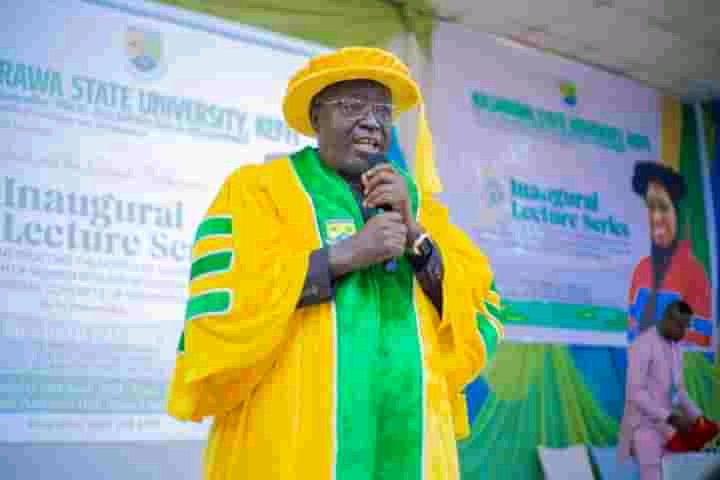 The only solution to the oppression and suppression of the Muslim woman of today is the strict application of the fundamental human rights of the woman as enshrined by the Qur'an and exemplified by Prophet Muhammad (S.A.W.)
These were part of the submissions of Professor Saadatu Hassan Liman of the Department of Islam and Development Studies, Faculty of Arts, Nasarawa State University, Keffi, when she delivered the 35th Inaugural Lecture Series of the University with the topic " Deconstructing The Notion Of Oppression And Suppression Of Women In Islam: Revisiting The Islamic Versus Universal Concepts of Human Rights" on Tuesday 26th September 2023, at the Assembly Hall of the University.
According to Professor Saadatu, the rights to freedom that the modern woman is glamouring today have been given to the Muslim women over 1400 years ago by Islam as proven by the Qur'an and Hadīth and in the formulations of the Sharī'ah. She noted that these rights pertain to marriage, divorce, property, inheritance, custody of children, and evidence of reward and punishments among others.
While affirming the rights of Muslim women, the Professor of Islamic Studies further opined that the Qur'an and Hadīth of the Holy Prophet (S.A.W) have given the Muslim women unpprecedented rights that have not been given to them by any religious civilization or by any human rights organization including the United Nations.
Other topical issues discussed by Professor Saadatu during the lecture include the place of Gender in Islam, leadership roles in the family, women's education, child and forced marriage, divorce rights, concepts of polygamy, women's political participation, the veil (Hijab), challenges due to traditional cultures amongst a host of other issues affecting the Muslim woman.
In his remark, the visitor to the University and Executive Governor of Nasarawa State, Engr. Abdullahi A. Sule represented by his deputy, Dr. Emmanuel Akabe said Nasarawa State is proud of Professor Saadatu Hassan Liman for being the 1st Female Professor of Islamic Studies from Nasarawa State and the second in Nigeria, he also congratulated her for successfully delivering the 35th Inaugural Lecture of the University.
Earlier in his address of welcome, the Vice-Chancellor of the University, Professor Suleiman Bala Mohammed remarked that the Inaugural lecture series affords Professors the platform to address national and topical issues and also to profess on areas they have conducted researches oor the benefit of the general audience to understand and gain useful knowledge.
Notable dignitaries who attended the Inaugural Lecture include the founder and first visitor to the University, Distinguished Senator, Abdullahi Adamu, former Minister of Women Affairs, Dame Pauline Tallen, former Governor of Bauchi State, Dr Ahmed Adamu Muazu, past and serving government functionaries, past and serving Vice-Chancellors and Heads of tertiary institutions in Nigeria, Royal fathers and dignitaries from all walks of life.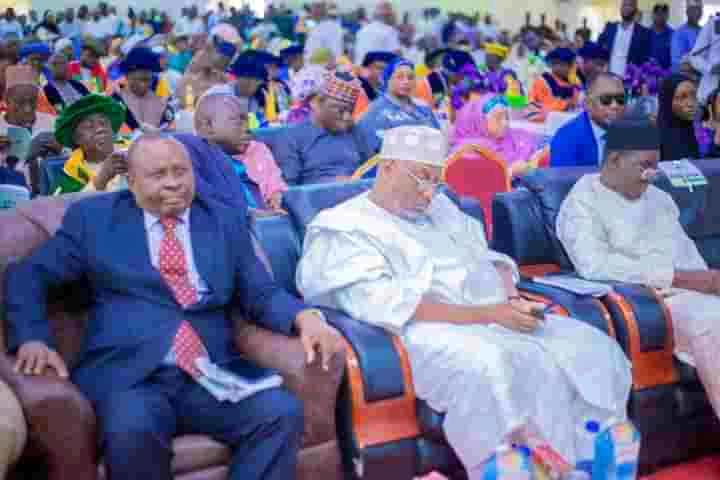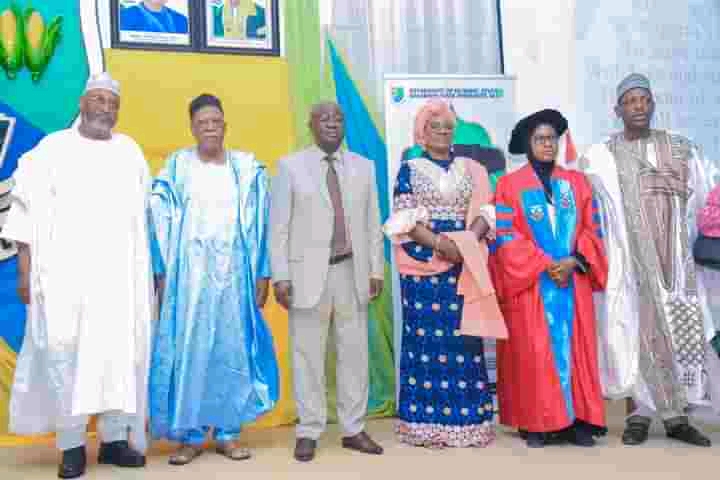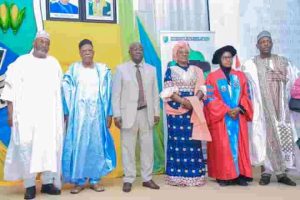 The high point of the event was the presentation of the plaque of honour to the celebrant by the Vice-Chancellor.
Professor Saadatu Hassan Liman was the immediate past Deputy Vice-Chancellor of Administration.
ALSO READ: 15 Ways to Avoid Being Scammed Online