Lists of The Courses, Programmes Offered in Skyline University, Kano and Their School Fees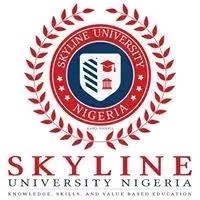 The major motivation to establish Skyline University Nigeria (SUN) is to achieve the same mark of academic and all-round excellence which has been achieved by SUC in the UAE by providing a total life-changing education at the tertiary level. The aim, therefore, is to complete the circle of education, which was begun humbly in 1990 to educate the young Nigerians in Nigeria and provide an opportunity to exceptional life-long learning. 
The university is anchored on a tripod – knowledge, skills and value-based education, conceived to power Nigeria's socio-economic development by providing technology-driven and innovative education. In this respect, Skyline University Nigeria was licensed by the National Universities Council (NUC) in May 2018.
Skyline University Nigeria is the first private tertiary institution in Kano, the largest and most industrialized state in northern Nigeria and is currently housed in a 15-story tall building comprising of an academic block and functional offices, classrooms, laboratories, Campus Clinic, cafeteria well equipped sports facilities and Student multi-purpose hall. The outdoor sports facilities are located just behind the main block comprising a football & cricket pitch, two basketball and two volleyball courts and a badminton court.
Below are the lists of the courses offered in the University including their school fees.
Law 
Philosophy 
Nursing Science 
Medical Laboratory Science 
B.Sc. Economics
Accounting 
B.Sc. Mass Communication
Business Administration 
BSc. Tourism and Hospitality Management
B.Sc. International Relations
B.Sc. Entrepreneurship & Innovation
Science
Management
Political Science
 Mathematical Science
 Geology
 Industrial chemistry 
Computer Science 
Biology 
Chemistry 
Physics 
Software Engineering
Microbiology 
Biochemistry 
Data Science 
Physics and Electronics
SCHOOL FEES 
School Fees vary by faculty and departments. However, below are the school fees being paid by the varsity students. Please note that the school fees displayed below are Tuition Fees only which excludes other charges like acceptance fees, medical fees, SUG, faculty dues, department dues and other registration charges.
ALSO READ: Courses Offered in Federal Cooperative College Oji – River, Enugu and Their School Fees