Lists of The Courses, Programmes Offered in Enugu State University of Medical and Applied Sciences, Igbo-Eno (SUMAS) and Their School Fees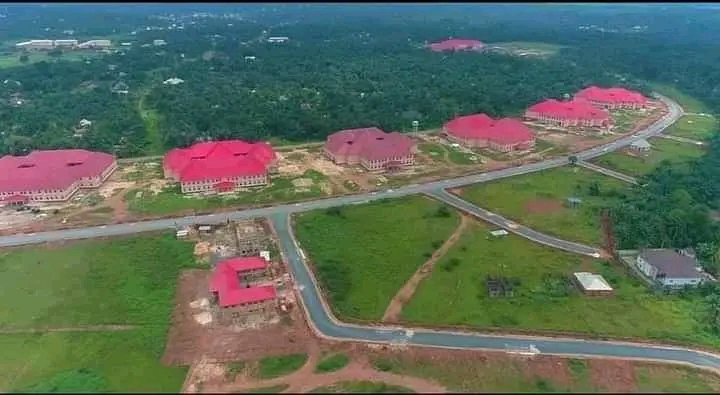 The vision of State University of Medical and Applied Sciences Igbo Eno, Enugu State is "to be a leading university of excellence in medical and applied sciences". The University will accelerate progress as an international leader in medical and applied sciences.
It will empower its students to fulfill their academic and professional passions in a university that is welcoming and inclusive for all students, lecturers, and professional staff.
The University will create innovative connections among medical, health, natural and applied sciences, and engineering. It will strengthen support for a dynamic set of lecturers dedicated to teaching, mentoring, research, clinical care, engineering services, and technology.
If you want to study at a university in the city's heart that focuses on changing the world for the better tomorrow, you're choosing the right place.
Below are the lists of the courses offered in the Institution.
HUMAN ANATOMY
HUMAN PHYSIOLOGY
NURSING SCIENCE
NUTRITION AND DIETETICS
MEDICAL LABORATORY SCIENCE 
DOCTOR OF PHYSIOTHERAPY
RADIOGRAPHY
ARCHITECTURE
QUANTITY SURVEYING
DOCTOR OF PHARMACY
MBBS-MEDICAL AND SURGERY 
MOLECULAR BIOLOGY
GENETICS AND BIOTECHNOLOGY 
BIOCHEMISTRY
COMPUTER SCIENCE
APPLIED MICROBIOLOGY
INFORMATION & COMMUNICATION TECHNOLOGY 
BIOMEDICAL ENGINEERING
CHEMICAL ENGINEERING
CIVIL ENGINEERING
COMPUTER ENGINEERING
ELECTRICAL & ELECTRONICS
MECHANICAL ENGINEERING
SUMAS SCHOOL FEES.
School Fees vary by faculty and departments. However, below are the school fees being paid by the varsity students. Please note that the school fees displayed below are Tuition Fees only which excludes other charges like acceptance fees, medical fees, SUG, faculty dues, department dues and other registration charges.
ALSO READ: Lists of the Accredited Federal Universities in Nigeria and Their School Fees