Lists of The Courses, Programmes Offered in Caritas University, Enugu and Their School Fees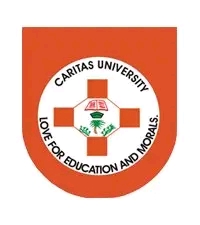 Caritas University is a private Catholic university in Amorji-Nike, Enugu State, Nigeria. Enjoying both state and ecclesiastical approval, it strives to revive in its community the age-long tradition of Catholic education and the exacting demand of contemporary society for sound education rooted in salubrious life-promoting morality.
Below are the lists of the courses offered in the University including their school fees.
ACCOUNTING
ARCHITECTURE
BANKING & FINANCE
BIOCHEMISTRY
BUSINESS ADMINISTRATION
CHEMICAL ENGINEERING
COMPUTER ENGINEERING
COMPUTER SCIENCE
ECONOMICS
ELECTRICAL /ELECTRONICS ENGINEERING
ENGLISH LANGUAGE
ESTATE MANAGEMENT
INDUSTRIAL CHEMISTRY
INDUSTRIAL RELATIONS & PERSONNEL MANAGEMENT
MARKETING
MASS COMMUNICATION
MATHEMATICS WITH STATISTICS
MECHANICAL ENGINEERING
MICROBIOLOGY
POLITICAL SCIENCE
PSYCHOLOGY
PUBLIC ADMINISTRATION
SOCIOLOGY
URBAN & REGIONAL PLANNING
Caritas University, Enugu School Fees 
School Fees vary by faculty and departments. However, below are the school fees being paid by the varsity students. Please note that the school fees displayed below are Tuition Fees only which excludes other charges like acceptance fees, medical fees, SUG, faculty dues, department dues and other registration charges.
ALSO READ: List of the Courses you Can Study in The Institute of Management and Technology (IMT), Enugu and Their School Fees