Lists of The Courses, Programmes Offered in Bornu State University, Maiduguri (BOSU) and Their School Fees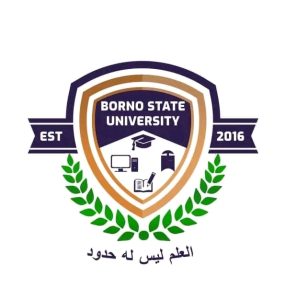 The Motto of the Borno State University is written in Arabic phrase 'Al-Ilmu laisa lahu hudu'ud which literarily means "Knowledge has no boundaries". The word 'Knowledge' in the Motto signifies the power of human intellect necessary, for human development and survival that the search for knowledge unleashes and harnesses.
This shall provide the impetus for the students that pass through the University to seek for Truth and pursue it. The University shall therefore foster the continuous search for knowledge, Truth and the advancement of mankind. The word 'No Boundaries' in the Motto signifies the enlightenment, illumination, freedom from ignorance, and confidence that the acquisition of knowledge bestows on a scholar. It represents the aspiration of the University, people and government of Borno State for rapid cultural and socio-economic development.
Below are the lists of the courses offered in the Institution.
FACULTY OF AGRICULTURE
Department of Animal Science
Department of Agric Economics and Extension
Department of Agronomy and Soil Science
Department of Fisheries
FACULTY OF ARTS AND EDUCATION,
Department of Languages
Department of Islamic Studies
Department of Educational Foundation
Department of Arts and Social Science Education
Department of Science Education
FACULTY OF SOCIAL AND MANAGEMENT SCIENCES
Department of Economics
Department of Public Administration
Department of Sociology
Department of Accountancy
Department of Mass Communication
Department of Geography
Department of Political Science
FACULTY OF SCIENCE
Department of Biological Science
Department of Chemistry
Department of Physics
Department of Mathematics and Computer Science
BOSU SCHOOL FEES.
School Fees vary by faculty and departments. However, below are the school fees being paid by the varsity students. Please note that the school fees displayed below are Tuition Fees only which excludes other charges like acceptance fees, medical fees, SUG, faculty dues, department dues and other registration charges.
ALSO READ: Lists of The Courses Offered by Mai Idris Alooma Polytechnic (MaiPoly) And Their School Fees