Lists of The Courses, Programmes Offered in Babcock University and Their School Fees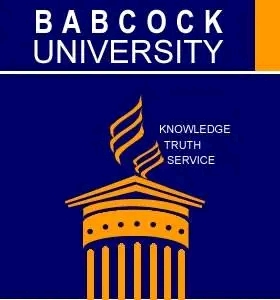 BABCOCK UNIVERSITY (BU) as it is now known actually began on September 17, 1959, as Adventist College of West Africa (ACWA). Established by the Seventh-day Adventist Church as a senior college for training church workers from the West African sub-region, ACWA opened its doors with only seven ministerial students.
By 1966, when it graduated the first set of Bachelor of Arts degree holders in its own name, enrolment included students taking Business Administration as potential accountants within and outside the Church; and two-year Pre-Nursing students in preparation to pursue a nursing career at the Church's School of Nursing at Ile-Ife, Osun State. History was made in 1975 when ACWA became the first institution in Nigeria to sign and operate an affiliation agreement with Andrews University, Berrien Springs, Michigan, USA. This relationship enabled it to award Bachelor of Arts degrees from Andrews University in Biology, Business Administration, History, Religion and Secretarial Studies.
Being a pioneer private University in Nigeria since 1999, Babcock has continued this legacy of upholding a cutting-edge excellence in education. Babcock now has a postgraduate school which took off in the third quarter of 2010 and a medical school which took off in January 2012.
Similarly, a deliberate expansion policy of our programmes to meet current market demands and maximum service delivery has resulted in departmental upgrades and addition of new programmes.
Below are the lists of the courses/Programmes offered in the University including their school fees.
(B. A. HONS), HISTORY & INTERNATIONAL STUDIES
B. A. (HONS.), ENGLISH STUDIES
B.A.FRENCH AND INTERNATIONAL RELATIONS
B.A CHRISTIAN RELIGIOUS STUDIES
B.A MUSIC
B.A. (ED) ENGLISH LANGUAGE EDUCATION
B.ED. EDUCATIONAL PLANNING & ADMINISTRATION
B.SC (ED) BUSINESS EDUCATION
B.SC (HONS) IN BUSINESS ADMINISTRATION
B.SC ACCOUNTING
B.SC AGRICULTURAL ECONOMICS AND EXTENSION
B.SC ANIMAL SCIENCE
B.SC BIOCHEMISTRY
B.SC COMPUTER SCIENCE
B.SC ECONOMICS
B.SC FINANCE
B.SC INFORMATION TECHNOLOGY
B.SC MASS COMMUNICATION
B.SC MICROBIOLOGY
B.SC PHYSICS
B.SC PHYSIOLOGY
B.SC POLITICAL SCIENCE
B.SC SOFTWARE ENGINEERING
B.SC. (ED) ECONOMICS EDUCATION
B.SC. (ED) GUIDANCE AND COUNSELING
BACHELOR IN
INFORMATION RESOURCES MANAGEMENT (BIRM)
BACHELOR OF NURSING SCIENCE
BACHELOR OF AGRICULTURE IN AGRONOMY AND LANDSCAPE DESIGN
BACHELOR OF LAWS – LL.B (HONS.)
BACHELOR OF LAWS – LL.B (HONS.)
BACHELOR OF LAWS – LL.B (HONS.)
BACHELOR OF MEDICAL LABORATORY SCIENCE DEGREE (BMLS)
BACHELOR OF SCIENCE (B.SC. HONS) BIOLOGY
BACHELOR OF SCIENCE (HONOURS) IN MARKETING
BACHELORS IN SOCIAL WORK AND HUMAN SERVICES
BSC. PUBLIC HEALTH
MEDICINE (MBBS)
Babcock University School Fees.
School Fees vary by faculty and departments. However, below are the school fees being paid by the varsity students. Please note that the school fees displayed below are Tuition Fees only which excludes other charges like acceptance fees, medical fees, SUG, faculty dues, department dues and other registration charges.
ALSO READ: Lists of The Courses, Programmes Offered in Al-Hikmah University, Ilorin and Their School Fees