Lists of The Courses, Programmes Offered in Ajayi Crowther University, Ibadan (ACU) and Their School Fees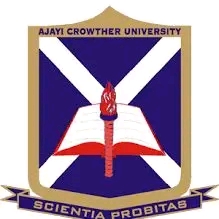 The Ajayi Crowther University (ACU), Oyo, is located on the Ibadan-Oyo-Ilorin Road in Atiba Local Government Area (LGA) of Oyo State. The Campus can be reached within one hour by road from Ibadan and Ogbomosho, in about one-and-half hours from Ilorin and Ile-Ife and in about two hours from Lagos, all of which are University Towns.
The University has Two Campuses: The St. Andrews Campus and The Offa-Meta Campus. The old St. Andrews College campus is located on a gentle slope and has a land area of 37.02 hectares. By using the site of the old St. Andrews College which was established in Oyo in 1896, this campus of the University is now completely within the built-up area of Oyo Town. This has afforded the University the opportunity of sharing municipal services and utilities with the town. It also makes the campus and the town easily accessible from each other. In addition to the St. Andrews College Campus, additional 109 hectares had been acquired about 2km from the St. Andrews Campus on Oyo-Ogbomoso Road, thereby bringing the total land holding of the University to 146.02 Hectares.
The Vision of Ajayi Crowther University is to be a top-class institution in the pursuit of knowledge and scholarship through teaching, learning, research and exemplary service to humanity. 
Below are the lists of the courses offered in the University including their school fees.
Faculty of law 
FACULTY OF HUMANITIES
B.A. English
B.A. Christian Studies 
B.A. History & International Relations
B.A. Religious Studies 
B.A. Performing Arts and Music
FACULTY OF SOCIAL SCIENCES
B.Sc. Economics
B.Sc. Communication & Media Studies
B.Sc. Political Science
B.Sc. Peace Studies and Conflict Resolution
FACULTY OF MANAGEMENT SCIENCES
B.Sc. Accounting
B.Sc. Banking & Finance
B.Sc. Business Administration
B.Sc. Industrial Relations and Personnel Management
FACULTY OF NATURAL SCIENCES
Computer Science
The Physical Sciences
The Chemical Sciences
The Earth Sciences 
The Biological Sciences 
The Mathematical Sciences
FACULTY OF ENVIRONMENTAL STUDIES
Architecture
Estate Management
FACULTY OF ENGINEERING
Civil Engineering
Computer Engineering,
Electrical/Electronics Engineering,
Mechanical Engineering
FACULTY OF EDUCATION
Library and Information Science
Business Education
Economics Education
English Education
Guidance and Counseling
Computer Education
FACULTY OF COMMUNICATION AND MEDIA STUDIES
FACULTY OF BASIC MEDICAL SCIENCES
Environmental Health Science
Medical Laboratory Science
Nursing
Radiography and radiation Science
FACULTY OF AGRICULTURE
Agricultural Economics and Extension
Crop and Animal Sciences.
Ajayi Crowther University School Fees 
School Fees vary by faculty and departments. However, below are the school fees being paid by the varsity students. Please note that the school fees displayed below are Tuition Fees only which excludes other charges like acceptance fees, medical fees, SUG, faculty dues, department dues and other registration charges.
ALSO READ: Lists of The Courses Offered in Ajayi Polytechnic Ikere-Ekiti and The School Fees