Lists of The Courses Offered in Alvan Ikoku College of Education, Owerri and Their School Fees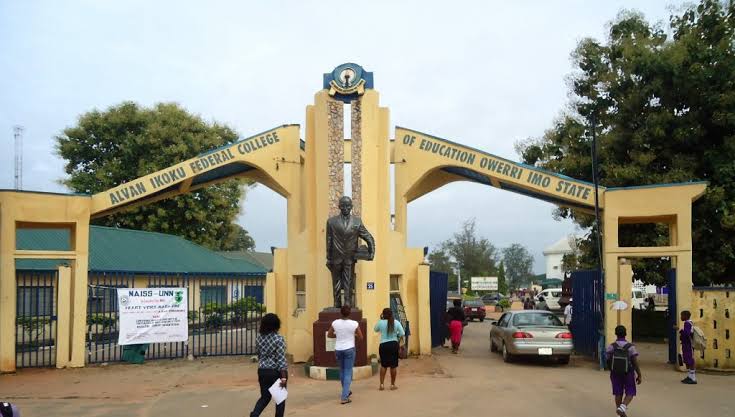 The Alvan Ikoku Federal College of Education, Owerri now Alvan Ikoku University of Education is located in Owerri, the capital of Imo State, Nigeria. It was established in April, 1963 as the Advanced Teachers Training College by the defunct Eastern Nigeria Government on the grounds of the Old Shell Camp, Owerri. It has since expanded across the Orlu Road on the Nworie River.
It awards the National Certificate in Education (NCE) and the Professional Diploma in Education (PDE) and, in affiliation, with the University of Nigeria, Nsukka prepares for the Bachelor of Education (B.ed) since 1984. The provost is Dr. (Mrs.) Blessing C. ljioma who also is the first female Provost of the College.
Below are the lists of the courses offered in the college and their school fees.
English / Yoruba L2
Fine And Applied Art
Fine And Applied Art / Hausa L2
Fine And Applied Art / Yoruba
French / Hausa
French / Hausa L2
French / Igbo
French / Theatre Arts
French / Yoruba
Geography / Political Science
Geography / Fine Art
Geography / History
Geography / Integrated Science
Geography / Mathematics
Geography / Physics
Geography / Social Studies
Guidance and Counseling
Hausa / Music
Hausa / Igbo
Hausa / Social Studies
Hausa / Theater Arts
Hausa L2 / Music
Hausa L2 / Social Studies
Health Education
History / Political Science
History / Social Studies
History / Theatre Art
Home Economics
Home Economics and Education
Human / Theatre Arts
Igbo / Music
Igbo / Yoruba
Igbo / Theatre Arts
Integrated Science / Mathematics Education
Integrated Science / Physics
Islamic Studies / Christian Religious Studies
Mathematics / Physics
Music / Theatre Arts
Music / Yoruba
Physical Education and Recreation
Political Science / Social Studies
Primary Education Studies
Social Studies / Yoruba
Special Needs Education
Theatre Art / Fine And Applied Art
Theatre Arts / Social Studies
Theatre Arts / Yoruba
SCHOOL FEES 
ALSO READ: Courses Offered in FCT College of Education, Zuba Abuja and Their School Fees