Kwara State Polytechnic Ilorin (Kwara Poly) 2023/2024 National Diploma (ND) Part-time Form (See How to Apply)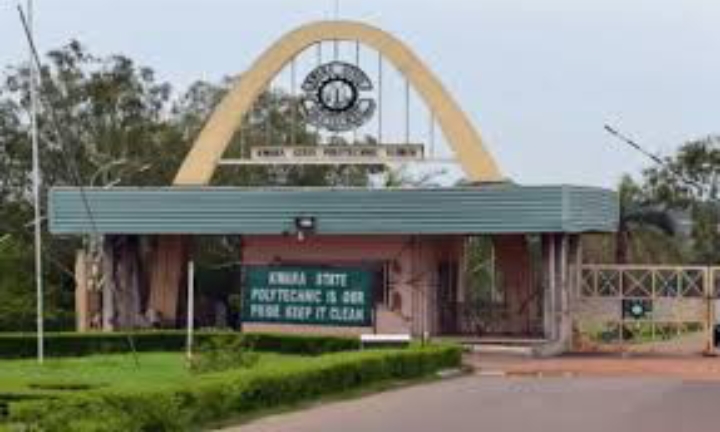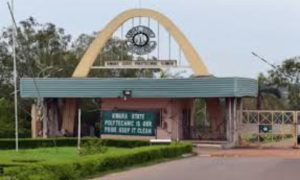 Applications are invited from suitably qualified candidates for admission into National Diploma (ND) part-time programs of the Kwara State Polytechnic, Ilorin, for the 2023/2024 Academic Session. Courses available are: 
INSTITUTE OF APPLIED SCIENCES (IAS)
Science Laboratory Technology
INSTITUTE OF ENVIRONMENTAL STUDIES (IES)
Estate Management and Valuation
Surveying and Geo-informatics
Transportation Planning and Management
Urban & Regional Planning
INSTITUTE OF FINANCE & MANAGEMENT STUDIES (IFMS)
Business Administration and Management.
Procurement and Supply Chain Management
INSTITUTE OF INFORMATION & COMMUNICATION TECHNOLOGY (IICT)
Library and Information Science
Office Technology & Management
INSTITUTE OF TECHNOLOGY (IOT)
Agricultural and Bio-Environmental Engineering Technology
Civil Engineering Technology
Electrical / Electronics Engineering Technology
Mechanical Engineering Technology
Metallurgical Engineering Technology
Mineral and Petroleum Resources Engineering Technology
Welding and Fabrication Engineering Technology.
GENERAL ENTRY REQUIREMENTS:
1. Applicants for admission into Part-Time National Diploma (ND) programmes will be required to have a minimum of five O/L Credits in relevant subjects at SSCE, GCE, NECO and NABTEB at not more than two sittings.
2. CREDIT PASSES IN MATHEMATICS AND ENGLISH LANGUAGE ARE COMPULSORY FOR ALL APPLICANTS SEEKING ADMISSION INTO ANY PROGRAMME IN THE POLYTECHNIC. IN ADDITION, THE OTHER THREE SUBJECTS MUST BE RELEVANT TO THE COURSE OF CHOICE.
METHOD OF APPLICATION
Applications for admission will be made fully online. To apply online for HND (FULL-TIME AND PART-TIME) ND (PART-TIME), log on to www.kwarastatepolytechnic.edu.ng and follow the instructions there.            
1. All applications attract a processing fee of Ten Thousand Naira (N15,000:00) exclusive of bank and other transaction charges. Except Applicants for IJMB who will pay N5,500.00 only.
2. All payments for application should be made through 'College Pay' using your Debit Card, Master Card, or Prepaid Card.
It is MANDATORY for all HND Applicants to upload their ND and O'Level Results.
It is also MANDATORY for all HND Applicants to forward their Academic Transcripts to the Registrar, Kwara State Polytechnic before admission can be processed.
3. All ND (PT) Applicants are equally expected to upload their O'Level Results.
IJMB Applicants with deficiency in English Language and Mathematics can remedy same through our Ordinary Level Programmes.
4. Applicants sitting for the 2023 November/December Ordinary Level Examinations are not eligible for admission
Applicants awaiting Ordinary Level Results should NOT apply.
For any enquiry please contact: 08030832789, 08151329729