Kogi Poly appoints Dr. Samuel Olowo as new Deputy Rector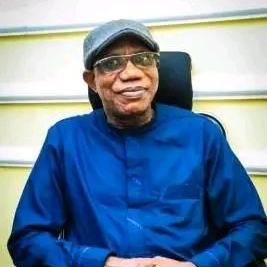 The Governing Council of Kogi State Polytechnic, Lokoja, has approved the appointment of Dr. Samuel Taiwo Olowo as the new Deputy Rector of the Polytechnic.
The Council which was presided over by the Chairman, Professor Yakubu Isa, considered and approved the appointment at her 68th regular meeting held on Wednesday 8th of March, 2023 at the Council Chamber.
Dr. Olowo takes over from Dr. Felix Kehinde Lamidi whose tenure expired on 28th February, 2023.
The appointment takes effect from 1st of March, 2023.
The new Deputy Rector is a Chief Lecturer in the Department of Business Administration and a member of the Governing council, representing Academic Board.
He is also the General Manager, Kogi State Polytechnic Consult.
He had served as Dean of School, Head of Department, amongst other strategic responsibilities.
He hails from Kabba/Bunu Local Government Area of Kogi State and is married with children.
The Chairman of the Governing Council, Professor Yakubu Isa, congratulated the new Deputy Rector and charged him to be dedicated, diligent and loyal in the discharge of his duties.
In his remarks, the Rector , Dr Salisu O. Usman, while congratulating Dr Olowo, acknowledged him as his teacher during his IJMBE days and charged him to bring on board his wealth of experience in the discharge of the new assignment.
He specifically urged him to ensure improvement in quality assurance for academic excellence.
The new Deputy Rector appreciated the Governing Council for finding him worthy of the appointment and promised to discharge his duties in line with the vision of the current administration of the Polytechnic.
ALSO READ: Kogi State University Rewards First Class Graduate With Automatic Employment