Federal Polytechnic Nekede School Fees For all Programmes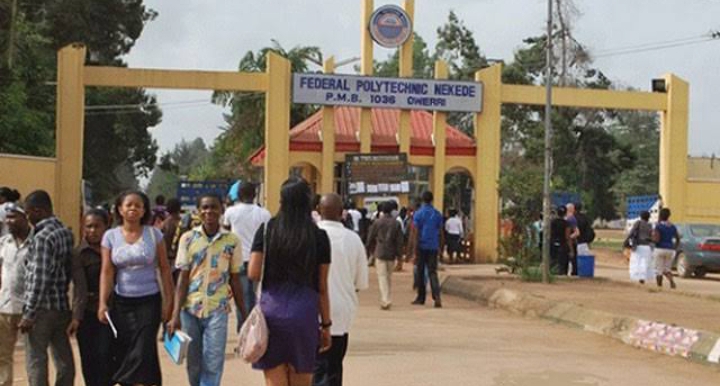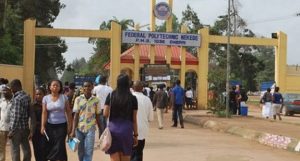 Federal Polytechnic Nekede is one of the best polytechnics in the South east and Nigeria at large. The polytechnic since Its establishment has proven to be the best in science, Technology, Engineering, Entrepreneurship, trade and commercial courses.
The polytechnic has about 7 faculties and students in the school of engineering and science school fees are always higher than that of other programs.
The polytechnic runs morning, evening and weekend programs and the school fees for each programme differs depending on your course of study.
Below are the school fees schedule for all the programmes offered in the institution.
SCHOOL FEES FOR MORNING PROGRAMME
| | | | |
| --- | --- | --- | --- |
| | schools | Programme | morning |
| 1 | Sedt,sias,saat,sict,sgs&otm | NDI | #62,000 |
| 2 | SBMT except OTM | NDI | #58,000 |
| 3 | Sedt,sias,saat,sict,sgs&otm | NDII | #38,300 |
| 4 | SBMT except OTM | NDII | #37,000 |
| 5 | Sedt,sias,saat,sict,sgs&otm | HNDI | #60,000 |
| 6 | SBMT except OTM | HNDI | #56,000 |
| 7 | Sedt,sias,saat,sict,sgs&otm | HNDII | #41,300 |
| 8 | SBMT except OTM | HNDII | #40,000 |
SCHOOL FEES FOR EVENING PROGRAMMES
| | | | |
| --- | --- | --- | --- |
| | schools | Programme | EVENING |
| 1 | Sedt,sias,saat,sict,sgs&otm | NDI | #68,500 |
| 2 | SBMT except OTM | NDI | #63,500 |
| 3 | Sedt,sias,saat,sict,sgs&otm | NDII | #44,500 |
| 4 | SBMT except OTM | NDII | #42,000 |
| 5 | Sedt,sias,saat,sict,sgs&otm | HNDI | #66,500 |
| 6 | SBMT except OTM | HNDI | #61,500 |
| 7 | Sedt,sias,saat,sict,sgs&otm | HNDII | #48,000 |
| 8 | SBMT except OTM | HNDII | #46,000 |
SCHOOL FEES FOR WEEKEND PROGRAMMES
| | | | |
| --- | --- | --- | --- |
| | Schools/FACULTY | Programme | WEEKEND |
| 1 | Sedt,sias,saat,sict,sgs&otm | NDI | #75,000 |
| 2 | SBMT except OTM | NDI | #70,000 |
| 3 | Sedt,sias,saat,sict,sgs&otm | NDII | #54,000 |
| 4 | SBMT except OTM | NDII | #50,000 |
| 5 | Sedt,sias,saat,sict,sgs&otm | HNDI | #75,000 |
| 6 | SBMT except OTM | HNDI | #70,000 |
| 7 | Sedt,sias,saat,sict,sgs&otm | HNDII | #54,000 |
| 8 | SBMT except OTM | HNDII | #50,000 |
OTHER PROGRAMMES
| | | |
| --- | --- | --- |
| Urban and regional planning | POST_HND | #100,000 |
| Sedt,sias,saat,sict,sgs&otm | CERTIFICATE COURSES | #70,500 |
| SBMT except OTM | CERTIFICATE COURSES | #67,500 |
ALSO READ; Lists of All the Courses Offered by The Federal Polytechnic Nekede (FEDPONEK) and Their School Fees