Again! ASUP Beg Federal Government to Allow Polytechnics to award Degrees, masters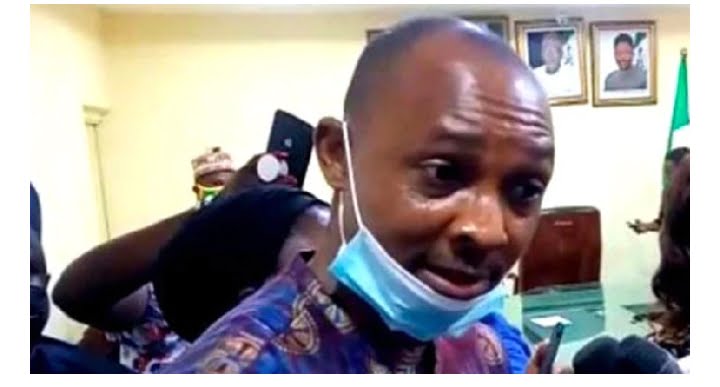 The National President of the Academic Staff Union of Polytechnics, Mr Anderson Ezeibe, has urged the Federal Government to empower polytechnics to award 'Bachelor of Technology' to end the Bachelor of Science and Higher National Diploma dichotomy.
Ezeibe made the call in Kaduna at an award presentation and farewell ceremony organised by ASUP, Makarfi Chapter to mark transition of Shehu Idris Collage of Health Sciences and Technology, Makarfi into Kaduna State University.
The News Agency of Nigeria, reports that Shehu Idris Collage was merged with KASU to be awarding degrees by Governor Nasir El-Rufai.
He said the measure, if adopted, would also ensure full utilisation of a huge number of technical equipment in workshops, laboratories and other facilities in public polytechnics that remained underutilised due to lean students population.
READ ALSO: How to Carry Expo Without Getting Caught in the Exam Hall
The president said that with the transition, Shehu Idris Collage was no longer a member of ASUP, but now a member of the Academic Staff Union of Universities.
"ASUP is currently advocating the award of Bachelor of Technology by Nigerian polytechnics system. HND is no longer as attractive as it used to be to Nigerian youths because of the age-long dichotomy.
"Policy makers have made it a rule that once an individual has an HND, he cannot attain the peak of his/her career, then why are they continuing to force it on people, why don't they phase it out and replace it with Bachelors of Technology?" he queried.
According to him the Nigerian polytechnic system had all it takes in terms of infrastructure and human capital to award bachelors, masters and doctorate degrees in the areas of technology.
ALSO READ: List of the Top 40 Best Polytechnics in Nigeria
"In Europe, Germany, UK, America and all parts of the world, polytechnics are not limited to middle level manpower.
"In the new polytechnic act, they are empowered to produce higher level manpower without limit, as we speak, many polytechnics are producing degree holders but in affiliation
"They are doing it with their own infrastructure and staff, why can't they do it in name of another institution.
READ ALSO: The 11 Most Underrated and Less Competitive Courses in Nigerian Polytechnics
"We are on serious advocacy regarding this and we have recently submitted a position paper to the Federal Government on the need to transit from the award of HND to bachelors, masters and doctorate degrees in technology with the Nigeria polytechnic system.
"So, if they are not ready to improve HND, they should phase it out and replace it with degrees in technology so as for us to continue to dwell in our own area of competence which is technical education.
Source: NAN
ALSO READ: EVERYTHING YOU NEED TO KNOW ABOUT INDUSTRIAL TRAINING PLACEMENT