OGITECH Matriculates Over 3000 Students for 2022/2023 Session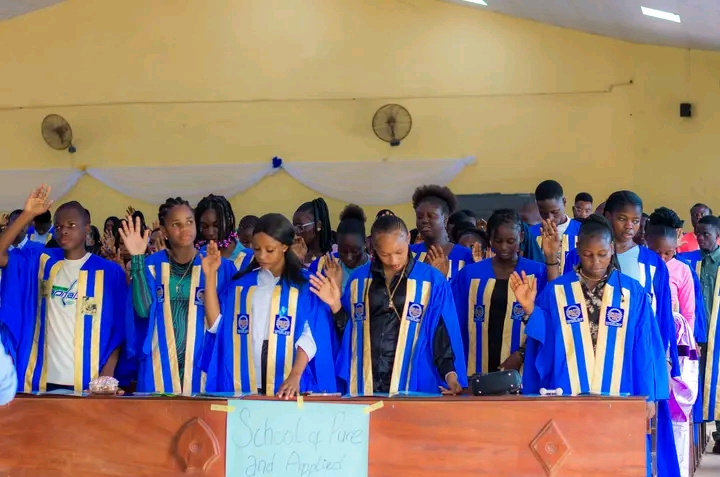 Ogun State Institute of Technology, Igbesa has matriculated over 3000 fresh students for the 2022/2022 session.
This was contained in the speech delivered by the Acting Rector of the Institute, Mr. Adewale Ganiu Adegbite at the Institute's 17th Matriculation Ceremony held at Prince Dapo Abiodun Twin Lecture Theatre of the Institute on Tuesday, 16th May 2023.
He further stated that the Institute has gotten approval for three new programmes accredited by the National Board for Technical Education NBTE at the last accreditation exercise held in December 2022.
The approval which was granted by the regulatory body NBTE was given in Higher National Diploma (HND) in Banking and Finance, Mechanical Engineering and Taxation.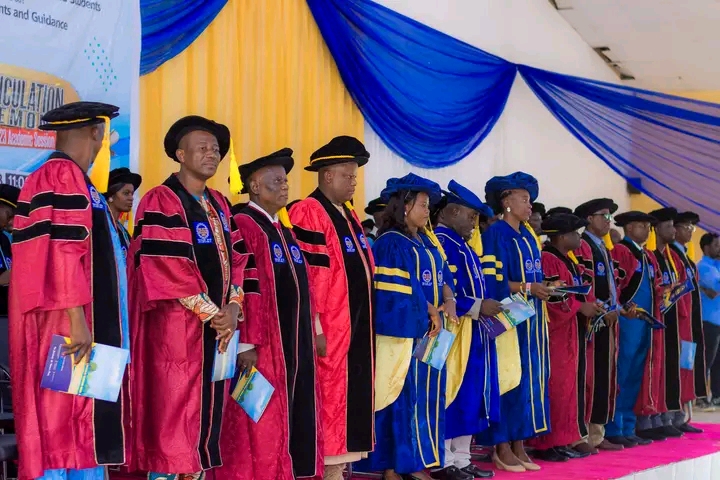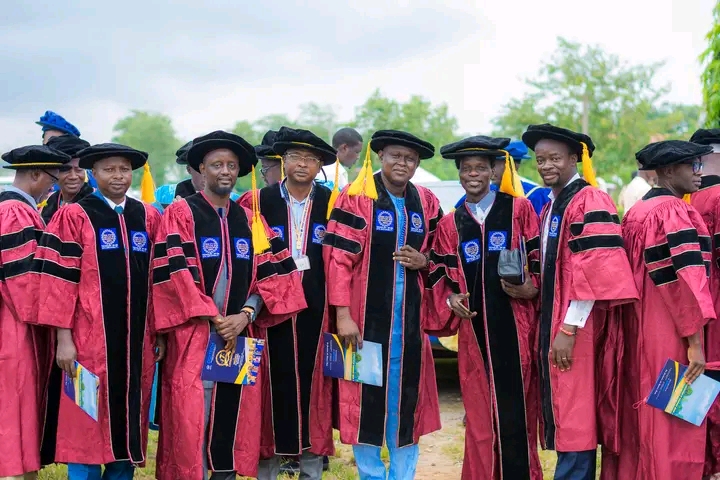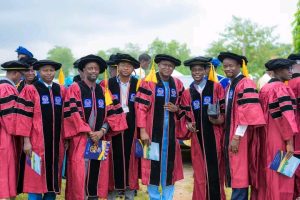 The Acting Rector assured the parents and guardians who were present at the ceremony that the Institute is an Institution of learning where Academic Excellence with Godliness and Moral values are enforced. Hence, the Institute's slogan, "Our graduates, the Nation's pride".
The JAMB Registrar, Professor Is-haq Oloyede, who was represented by the State Coordinator, Alh. Hakeem Abdul-Hameed enjoined the matriculating students to be of good conduct and desist from anti-social vices as they have sworn an oath never to be part of any secret cult group throughout their programme at the Institute
The Acting Registrar of the Institute, Mrs. Sakirat Olajumoke Johnson MCIA, while advising the matriculating students, stated that the Institute has zero tolerance for all forms of anti-social behaviors, ranging from examination malpractice, all forms of forgery, gangsterism, cultism, indecent dressing, armed robbery and other societal ills.
In further submission, the Ag. Rector, professed his appreciation to the Ogun State Governor, Prince Dapo Abiodun MFR, the Governing Council Chairman, Chief Kola Sorinola and other Council members, the Hon. Commissioner for Education Science and Technology, Professor Abayomi Arigbabu, FMAN, the Permanent Secretary, and other Directors from the Ministry of Education, Science and Technology for their efforts and enormous support towards the Institute and the Educational Sector in the State, which invariable is the resulting effect of 'building our future together'.
ALSO READ: Jubilation as FPI Rector, Akinde Commissions Bio-informatics Training and Research Laboratory in the Polytechnic