NBTE HOLDS STAKEHOLDERS MEETING WITH SELECTED POLYTECHNICS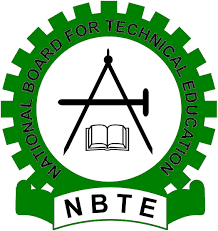 Following the partnership entered with the Kingdom of Morocco on the training and development of vocational/technical teachers and instructors, the Board has met with key Institutions that have made progress on Skills Training to discuss possible areas of intervention.
The invited institutions were Kaduna Polytechnic, Yaba College of Technology, Federal Polytechnic Oko, Ramat Polytechnic Maiduguri, Federal Polytechnic Bauchi and Katsina State Institute of Technology and Management.
During the meeting, 5 trade areas were identified as well as the requirements for the teachers and students to benefit from the partnership which will be fully funded by the Moroccan government. The trade areas are Construction, Welding, Automobile, Hospitality and ICT.
At the end of the meeting, the Executive Secretary, Prof Idris Bugaje directed the Institutions to commence the selection and training of qualified students and Instructors that will benefit from the scholarship in the French language with effect from February so as to prepare them for the training in Morocco which will commence in September this year.
ALSO READ: Federal Polytechnic Ekowe 2022/2023 ND and HND Form is Out