Four Winners Emerge in the AFIT Paper Plane Competition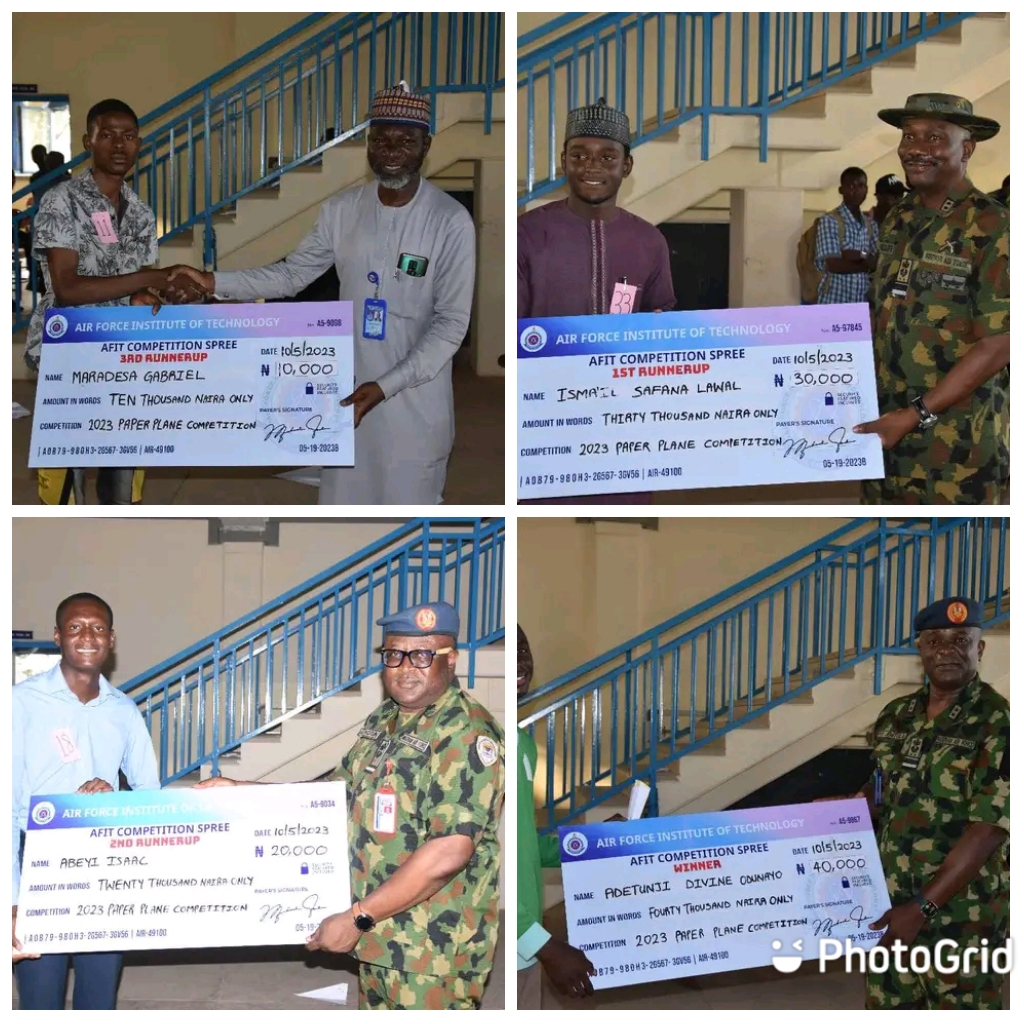 Adetunji Divine Odunayo was the first place winner of the paper plane competition as his plane flew a distance of 21.5 metre.
He was followed closely by Isama'l Safana Lawal the1st runner up with 20 metres.
Abeyi Isaac and Maradesa Gabriel with 19.2 metres and 18.7 metres came 2nd and 3rd runners up respectively.
The paper plane competition which is one of the six AFIT Light Trainer Aircraft (ALTA) Project took place at the Aircraft Engineering Technology Department (AETD) Hangar of the Institute on Wednesday 10th May 2023.
The Commandant AFIT AVM PO Jemitola was on ground to cheer the contestants on with three other Commanders of co-located units. The winners were presented with their prizes.
ALSO READ: Federal University of Technology, Babura Academic Calendar for 2022/2023 Session