UNIOSUN LAW PROGRAMME GETS QUOTA INCREASE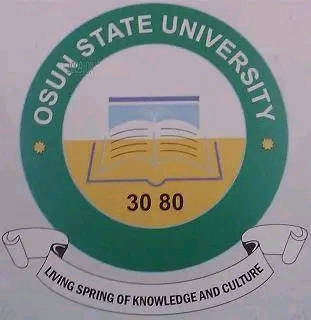 The Law programme of Osun State University has had its quota increased to one hundred and twenty (120) by the Council of Legal Education.
This information was confirmed in a statement issued by the University's Public Relations Officer, Ademola Adesoji, on Monday, 22nd May, 2023.
Recall that the Accreditation Panel of the Council of Legal Education paid a visit to the University's College of Law, Ifetedo Campus, on Thursday, 19th January, 2023, to carry out reaccreditation exercise on the Law programme with a view to increasing admission quota increase.
Adesoji, in the release revealed that a letter was received from the Council, dated Thursday, 30th March, 2023, addressed to the Vice-Chancellor, Professor 'Ayo Clement Adebooye, and signed by the Secretary to the Council and Director of Administration, Mrs Elizabeth Max-Uba
The letter partly reads "The Council has approved that the Faculty maintains its Provisional Accreditation status. It further approved an increase in the admission quota of the Faculty to one hundred and twenty (120) with effect from the date of this letter."
It is worthy of note to mention that the increase in quota takes effect with the next intake into the Faculty at 100 level and has no retroactive effect with regards to Law School admission.
The quota increase is on the strength of the excellent teaching and research facilities, stellar exploits achieved by students and alumni of the University's College of Law and overall favorable assessment of key performance indicators over the past years. Recall that in November 2022, Oluwabusola Mary, an Alumna of the College, was awarded a first-class at the Nigerian Law School after the release of the 2022 Bar Part II final examination results. Also, a 400-level student of the College, Richard Solomon Abayomi, was appointed a West African Youth Ambassador by the West African (ECOWAS) Youth Council in the same year.
ALSO READ: 9 Types of Invigilators You will Meet in the Exam Hall