Courses Offered in Niger State College of Education and Their School Fees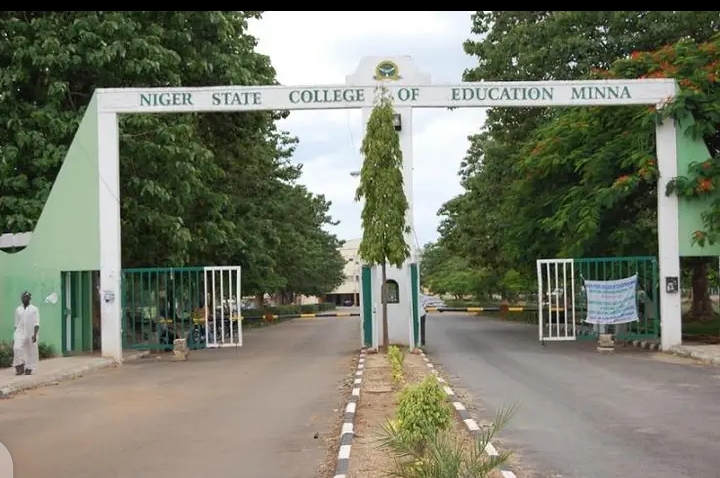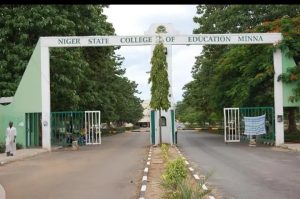 Niger State College of Education: The College took off in its temporary site in Bosso – Minna in November, 1975 with a foundation Teaching Staff of nine (9), a total intake of one hundred (100) Students, and sixteen (16) Administrative Staff. Late Dr. Umaru Sanda Ahmadu was the first Principal and Provost of the College. 
The College offers several courses leading to the award of Nigeria Certificate in Education (NCE). Other courses run by the College are Professional Diploma in Education (PDE) and Undergraduate programmes in affiliation with Ahmadu Bello University, Zaria and Usmanu Danfodiyo University, Sokoto.
Below are the lists of the courses offered in the college.
CHRISTIAN RELIGION STUDIES/HISTORY
CHRISTIAN RELIGION STUDIES/SOCIAL STUDIES
CHRISTIAN RELIGION STUDIES/SPECIAL EDUCATION
ECONOMICS/HISTORY
ECONOMICS/GEOGRAPHY
ECONOMICS/SOCIAL STUDIES
ECONOMICS/SPECIAL EDUCATION
GEOGRAPHY/HISTORY
GEOGRAPHY/SOCIAL STUDIES
GEOGRAPHY/SPECIAL EDUCATION
HISTORY/ SPECIAL EDUCATION
ISLAMIC STUDIES/HISTORY
ISLAMIC STUDIES/SOCIAL STUDIES
ISLAMIC STUDIES/SPECIAL EDUCATION
SOCIAL STUDIES/HISTORY
SOCIAL STUDIES/SPECIAL EDUCATION
AGRICULTURE EDUCATION (DOUBLE MAJOR)
BUSINESS EDUCATION (DOUBLE MAJOR)
FINE ARTS EDUCATION (DOUBLE MAJOR)
HOME ECONOMICS (DOUBLE MAJOR)
AUTOMOBILE EDUCATION (DOUBLE MAJOR)
BUILDING EDUCTION (DOUBLE MAJOR)
ELECTRICAL ELECTRONICS EDUCATION (DOUBLE MAJOR)
METAL WORK EDUCATION (DOUBLE MAJOR)
WOOD WORK EDUCATION (DOUBLE MAJOR)
BIOLOGY /CHEMISTRY
BIOLOGY/GEOGRAPHY
BIOLOGY/INTEGRATED SCIENCE
BIOLOGY/MATHEMATICS
BIOLOGY/PHYSICAL HEALTH EDUCATION
BIOLOGY/SPECIAL EDUCATION
INTEGRATED SCIENCE/ PHYSICAL HEALTH EDUCATION
MATHEMATICS/CHEMISTRY
MATHEMATICS/COMPUTER SCIENCE
MATHEMATICS/ECONOMICS
MATHEMATICS/GEOGRAPHY
MATHEMATICS/INTEGRATED SCIENCE
MATHEMATICS/PHYSICAL HEALTH EDUCATION
MATHEMATICS/PHYSICS
MATHEMATICS/SPECIAL EDUCATION
PHYSICAL HEALTH EDUCATION/ SPECIAL EDUCATION
PHYSICS/CHEMISTRY
PHYSICS/COMPUTER SCIENCE
PHYSICS/GEOGRAPHY
PHYSICAL HEALTH EDUCATION (DOUBLE MAJOR) FOR 100 LEVEL
ARABIC/FRENCH
ARABIC/ISLAMIC STUDIES
ENGLISH LANGAUGE/ARABIC
ENGLISH LANGAUGE/CHRISTIAN RELIGION STUDIES
ENGLISH LANGAUGE/FRENCH
ENGLISH LANGAUGE/HAUSA
ENGLISH LANGAUGE/HISTORY
ENGLISH LANGAUGE/ISLAMIC STUDIES
ENGLISH LANGAUGE/SOCIAL STUDIES
ENGLISH LANGAUGE/SPECIAL EDUCATION
FRENCH (DOUBLE MAJOR)
HAUSA/ARABIC
HAUSA/ISLAMIC STUDIES
HAUSA/SOCIAL STUDIES
HAUSA/SPECIAL EDUCATION
ADULT AND NON – FORMAL EDUCATION (DOUBLE MAJOR)
EARLY CHILDHOOD EDUCATION (DOUBLE MAJOR)
PRIMARY EDUCATION STUDIES (DOUBLE MAJOR)
SPECIAL EDUCATION
SCHOOL FEES 
ALSO READ: Lists of the Courses You Can Study in Niger State Polytechnic and their School Fees